Robert Mugabe remains in detention at his home in Zimbabwe more than 12 hours after the military declared on national television that it had temporarily taken control of the country to "target criminals" around the head of state.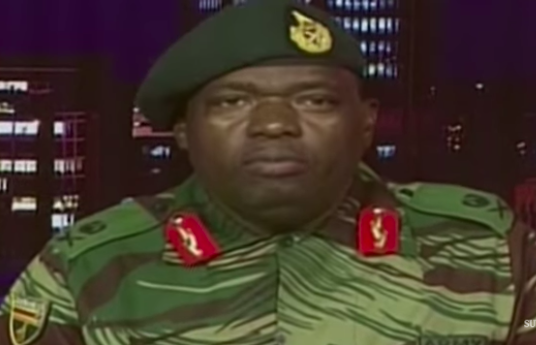 The move by the armed forces appears to have resolved a bitter battle to succeed the 93-year-old president, which had pitted his former vice-president, Emmerson Mnangagwa, against Mugabe's wife, Grace.
Mnangagwa was reported to have returned to Zimbabwe on Tuesday evening from South Africa, where he fled last week after being stripped of his office by Mugabe in an apparent attempt to clear Grace Mugabe's path to power.
There were unconfirmed reports that Grace Mugabe was in Namibia on Wednesday on business.
The military takeover comes two days after the army chief – flanked by other senior officers – said he was prepared to "step in" to end turmoil in the ruling Zanu-PF party.
It is likely to signal the departure from power of the world's oldest leader within days, weeks or at most months.
One high-profile opposition leader said there was "a lot of talking going on", with the army reaching out to them to discuss the formation of a transitional government after Mugabe steps down.
Negotiations had been ongoing for several months with "certain people within the army", a second senior opposition official said.
The official said Mugabe would resign this week and be replaced by Mnangagwa, with opposition leaders taking posts as vice-president and prime minister. There was no independent confirmation of his claim.
Zimbabwe's fragmented opposition has not publicly condemned the military move. Nelson Chamisa, the deputy head of the opposition MDC party, called for "peace, constitutionalism, democratisation, the rule of law and the sanctity of human life".
Tendai Biti, an opposition leader, called for a "roadmap back to legitimacy".
"What is key is that a transitional authority is set up which is inclusive with the opposition and the ruling party … We need a dialogue too with [regional organisations], the African Union and the United Nations. We can't solve this problem on our own," Biti said.
(Visited 16 times, 1 visits today)