A man and a woman have been arrested over two pieces ivory weighing 50 Kilograms in Rumphi district.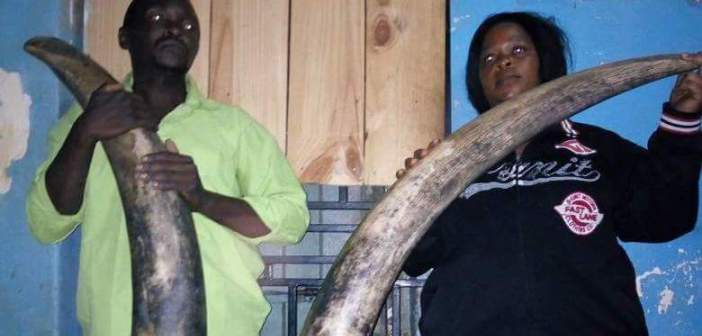 The two have been identified as a 30-year-old Dominic Mfune and Charity Munthali aged 33.
The efforts to arrest the two were made by Rumphi police and another team of police officers from National Police Headquarters Wildlife Investigation Unit.
Rumphi police public relations officer, Victor Khamisa said the two suspects are being charged with illegal dealing in government trophy contrary to section 86 (1) and possession of a trophy of a protected species which is contrary to section 91 of the Wildlife Act.
(Visited 6 times, 1 visits today)
Subscribe to our Youtube Channel :
Follow our Instagram