The management of AXA Bus Coaches has conveyed its deepest condolences to the families and relatives of those that got involved in Friday`s accident at Zalewa.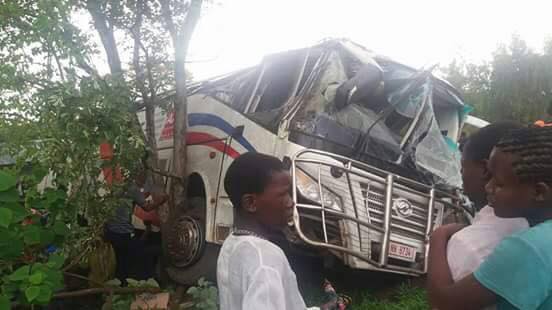 On that day, an Axa Coach with registration number NN 8734 had carried 50 Kamuzu Academy Students from Kasungu to Blantyre on a holiday.
But upon reaching Zalewa the bus overturned.
Due to the impact, the driver and four students sustained serious injuries while the Coach`s Hostess was pronounced dead upon arrival at Queen Elizabeth Central Hospital.
The deceased hostess has been identified as Ms Gloria Munthali.
Meanwhile police and AXA are carrying out an investigation to find out the likely cause of the accident.
AXA has promised to reveal their findings to parents and the management of Kamuzu Academy as well as the general public once the investigation is done.
Subscribe to our Youtube Channel: