Using pet names and romantic names in your relationship is very useful; it shows bond, affection, intimacy and of course romance.
Calling your woman romantic names would help spice up your relationship.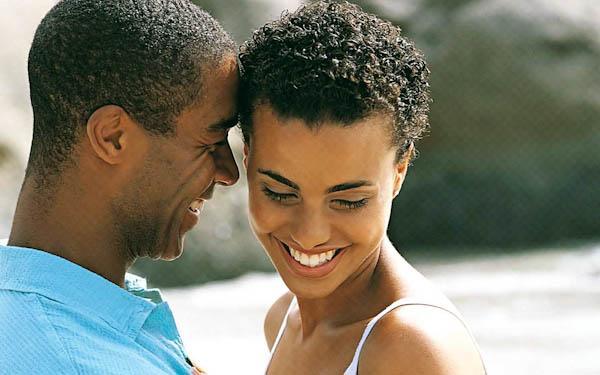 Women love to be spoilt and treated special, and romantic names would make them feel special. There are many romantic names you can call your woman.
1. Hottie: If you consider her hot and sexy.
2. Sunshine: If you think she lights up your world.
3. My queen: If she's the queen of your heart.
4. Angel: If she has an angelic beauty and you see her as an angel.
5. Beautiful: When she's just so beautiful.
6. Mi Amor: My love in Spanish.
7. Amore Mio: This means "my love" in Italian.
8. Dimples: If she has cute dimples that you really love.
9. Wifey: When you are engaged and looking forward to making her your wife.
10. Sexy mama: When she has given birth to 2, 3, 4 kids and she's still super hot. Every mother would love to be seen as sexy by her man even after childbirth.
11. Hot-stuff: A substitute for hottie; if you see her as hot and irresistible.
12. Sweetheart: Old-fashioned but sincere name for a woman you love.
13. Honey: Another classic name for a woman you love.
14. Baby: Another classic name for a woman who's as adorable as a baby.
15. Darling: When she's so dear to you.
16. Pretty lady: This name perfectly suits that pretty lady when you are in a playful mood.
17. Cupcake: Cupcake is usually sweet and desirable, and could be used for a woman with this attribute.
18. Babe: For that sweet, sexy lady.
19. Sunshine: If she lights up your world.
20. Candy: For that very sweet woman in your life.
21. Cinderella: For the woman you see as charming and a princess.
22. Sugar lips: For the woman you can't get enough of her lips.
23. Cuddle bun: For the woman you love who always wants to cuddle.
24. Adorable: For a woman you can't do without, who's just so adorable.
25. My dream girl: If she's the girl of your dreams.
These romantic names would definitely make her swoon.
Source:Elcream
(Visited 41 times, 1 visits today)