Despite a memorandum of understanding (MoU) which Blantyre Water Board (BWB) signed with people of Mulanje district to tap water from Mulanje mountain to Blantyre city and other surrounding areas, the project is still facing some difficulties as police have recently arrested 10 people for allegedly blocking BWB technicians from working on the project.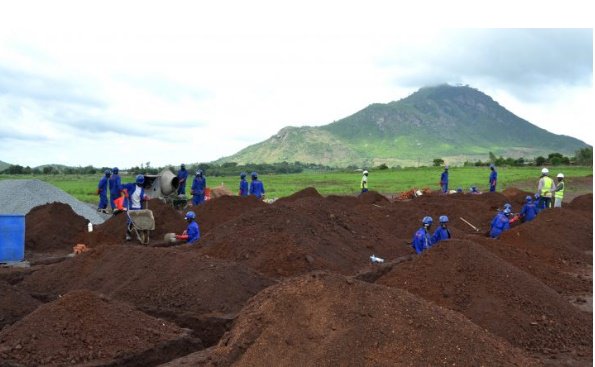 Police spokesperson in the district Sergeant Ngwira has identified two of the arrested 10 people as David Majeweta, a chairperson of Citizens for the Protection of Mulanje (CPM) and CPM General Secretary Ivory Kaliati.
According to Ngwira, police went to Likhubula River where the work was being undertaken after they received reports that some people were disrupting the workers from doing their job.
It is also reported that after police made the arrest, some people gathered at Mulanje police on Saturday to demand the release of all the ten suspects who were in custody but their efforts yielded nothing.
According to reports, the suspects were expected to appear in court later on Saturday but all the magistrates denied saying they were all busy.
A few days ago, police had to use teargas to disperse people who blocked a way that leads to the site where the BWB workers are doing their job.
This comes even after the BWB had in January signed a memorandum of understanding with the people of Mulanje to allow the Mulanje water project to start after they agreed that BWB will plant trees at Chambe basin where the water will be tapped.
BWB is seeking an alternative source of water in Mulanje to complement its long existing Walker's Ferry on Shire River, which has been facing challenges, including siltation, leading to water supply challenges to the growing population in the commercial capital.
India-based SMC Infrastructure Private Limited will undertake works and once completed, 20 million litres of water per day are expected to be brought from Mulanje and the water will be channeled into a treatment plant at Nguludi in Chiradzulu through gravitation.
(Visited 18 times, 1 visits today)
Subscribe to our Youtube Channel :
Follow Us on Instagram