Fifteen people are battling for their lives at Queen Elizabeth Central Hospital after a police vehicle they were travelling in overturned at Gelatos Restaurant situated in Sunny Side along Blantyre-Chikwawa road.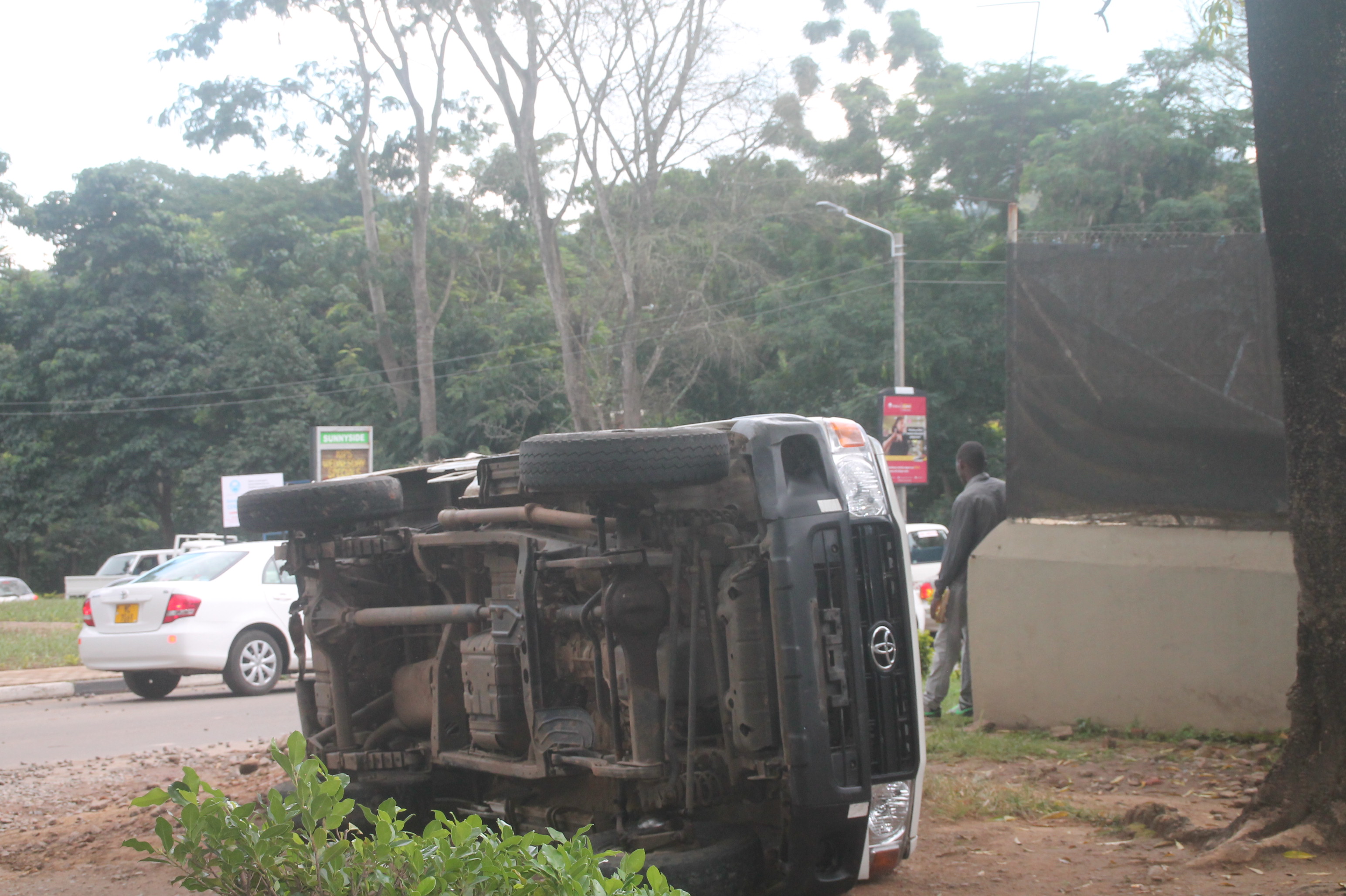 The Landcruiser belonging to the Malawi Police Service (MPS) carrying four police officer and 11 suspects was travelling from Mlare Police Station to Blantyre.
The suspects were scheduled to appear before Blantyre Magistrate Court today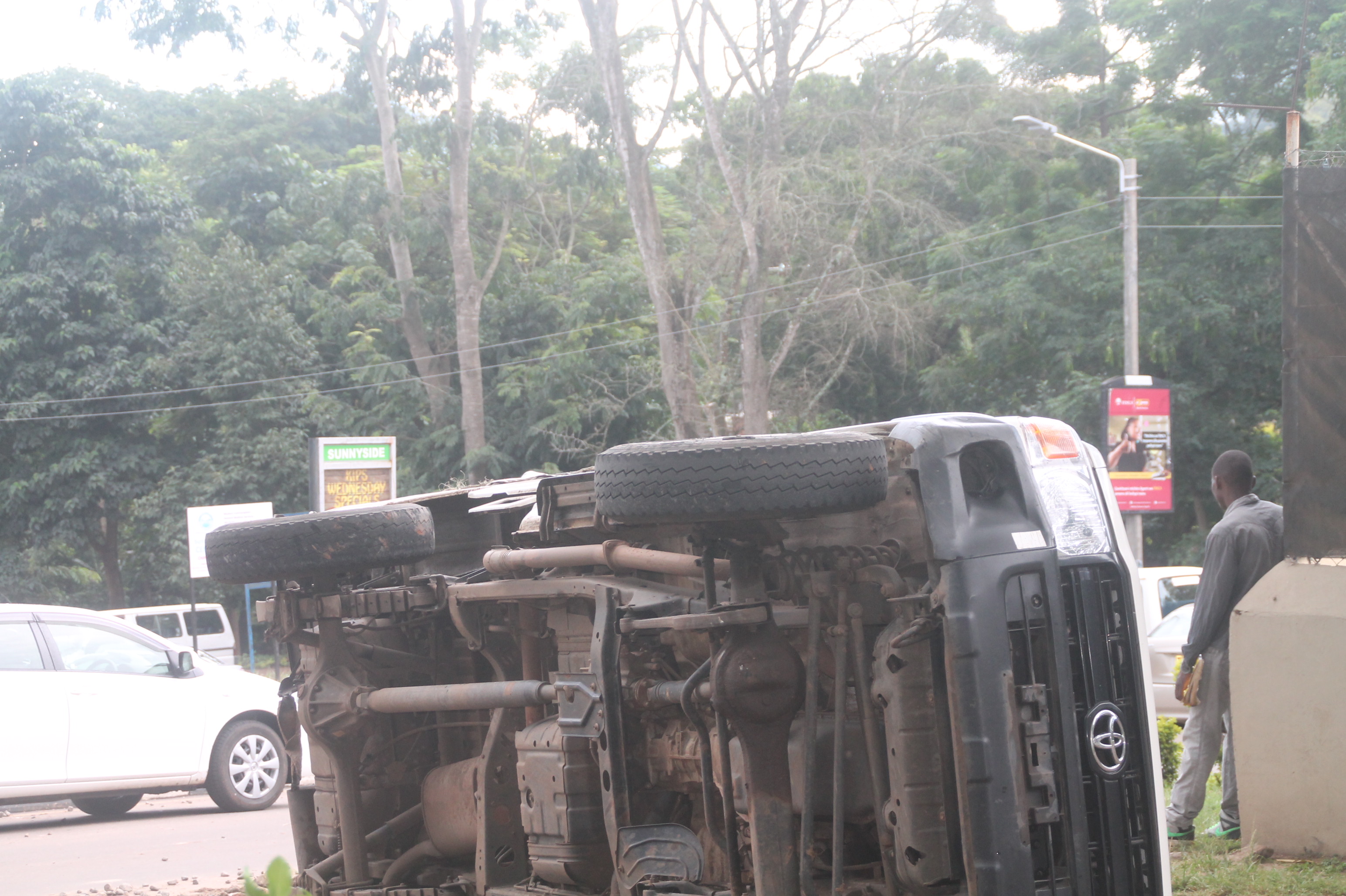 An eyewitness only identified as Mr. Mussa who rushed to the scene confirmed of the development in an interview with faceofmalawi reporter.
According to Mr. Mussa, upon reaching the slope between Blantyre Adventist Church and Gelators in Sunny Side, the vehicle developed brake failure and the driver failed to control the vehicle.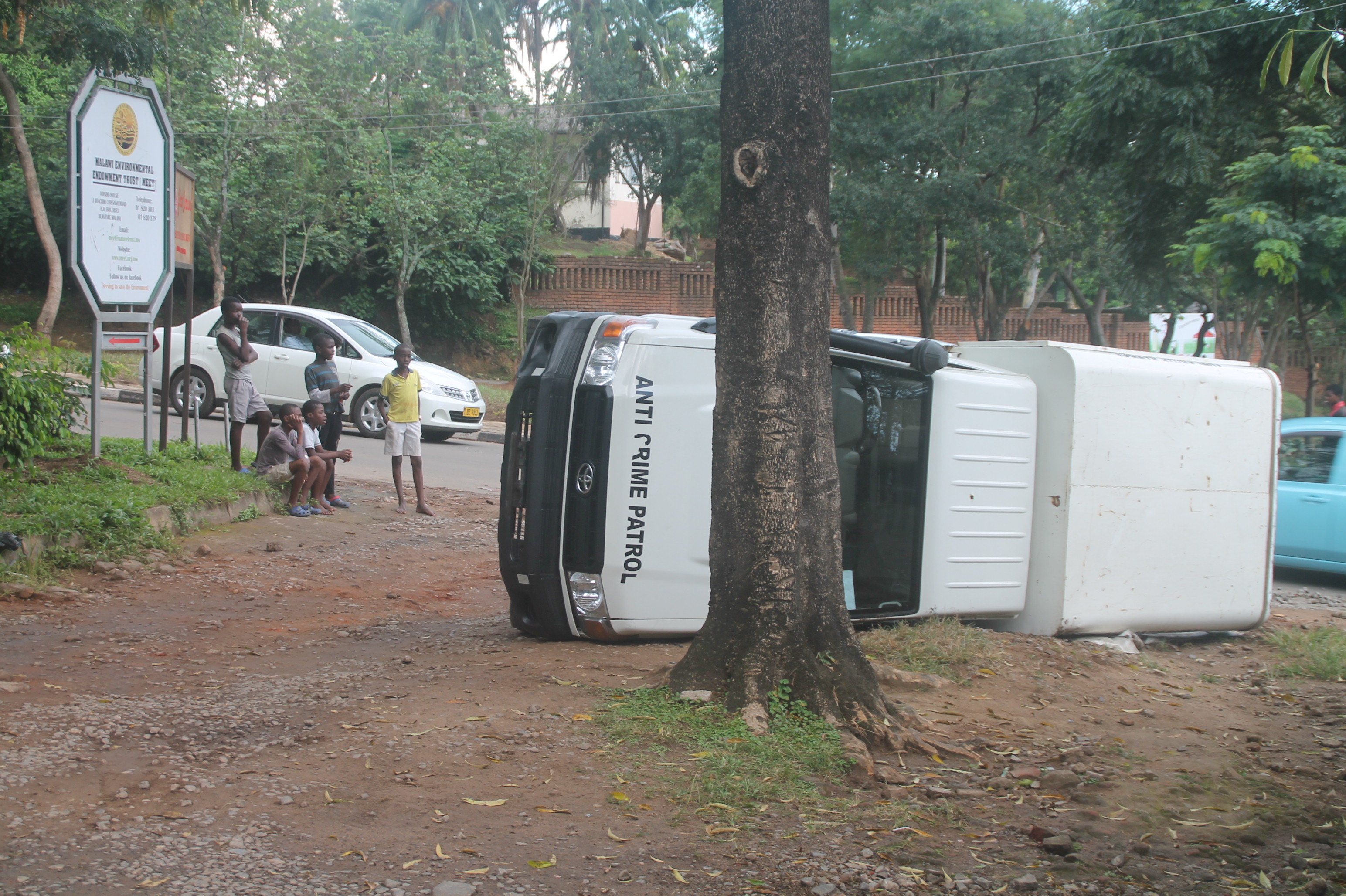 'ÄúAtaonakuti zinthu zavuta ¬†ndipo atha kupha anthu ambiri driver anaganiza zokhotesela galimoto ku nseu opita ku Gelatos Restaurant kuti mwina iyime mosavuta koma zinakani mpaka galimoto inatembenuzika,'ÄĚ said Mussa.
Mussa said the driver and three police officers sustained serious injuries.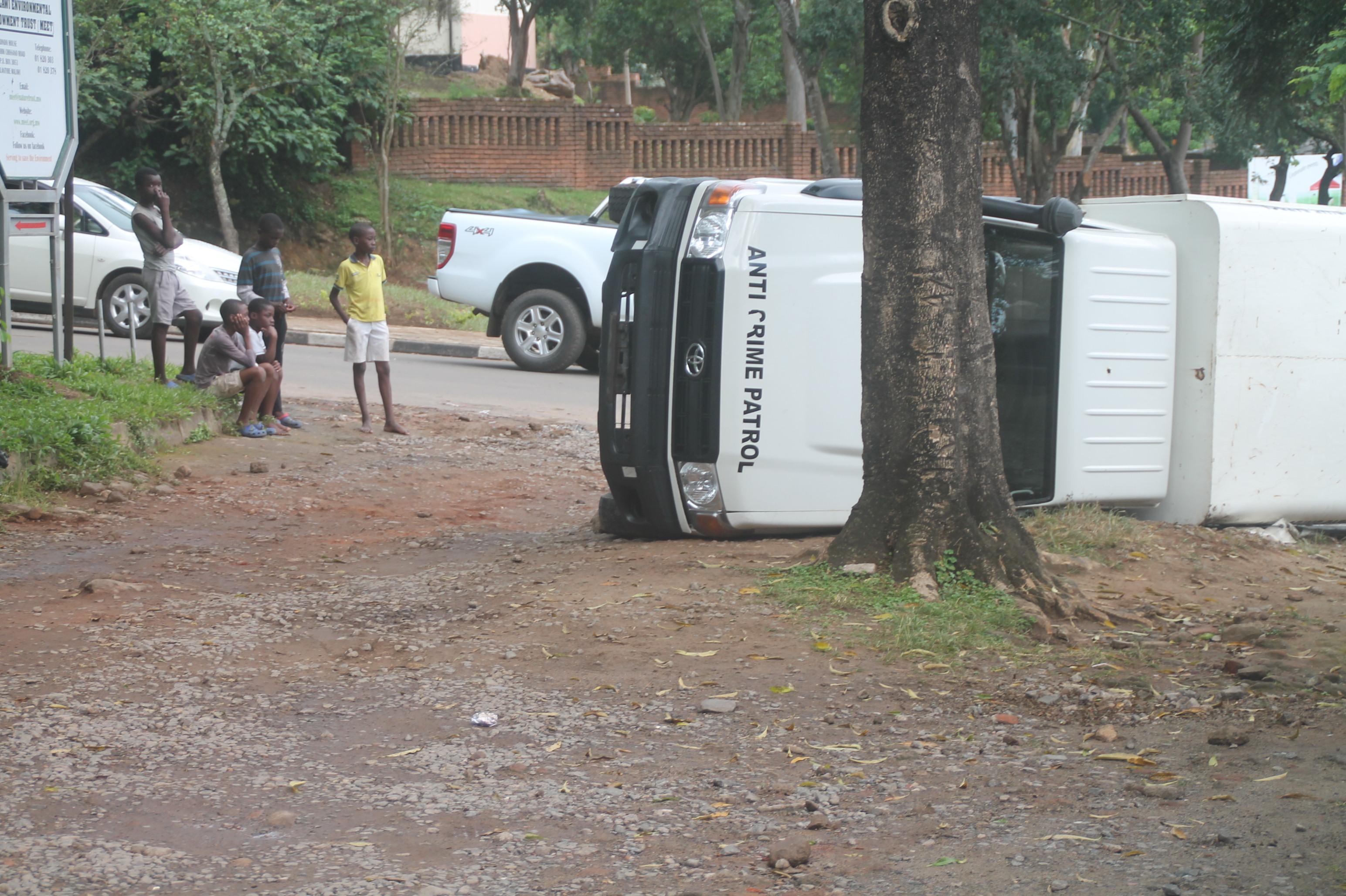 When contacted for comment Blantyre Police Public Relations Officer Augustus Nkhwazi confirmed of the accident but denied giving more information.
Meanwhile the victims are at Queen Elizabeth Central Hospital.
(Visited 6 times, 1 visits today)
Subscribe to our Youtube Channel :
Follow Us on Instagram