Zambian music divas identified as Davaos have revealed that being a female upcoming artist is not easy as most of them are subjected to being used as sex objects by music producers and also Radio DJ'S.
The duo say this comes in in a bid to seek favours from the Radio Dj's as well as the producers to help you financially push you music.
The now famous female Zambian duo revealed in a recent interview that they have been sleeping with Radio Djs and also producers on their way up in exchange of promos.
The two artists told Zambianobserver that music is like any business which needs an investment which they could not afford on their way up if they did not accept sexual favours from these people.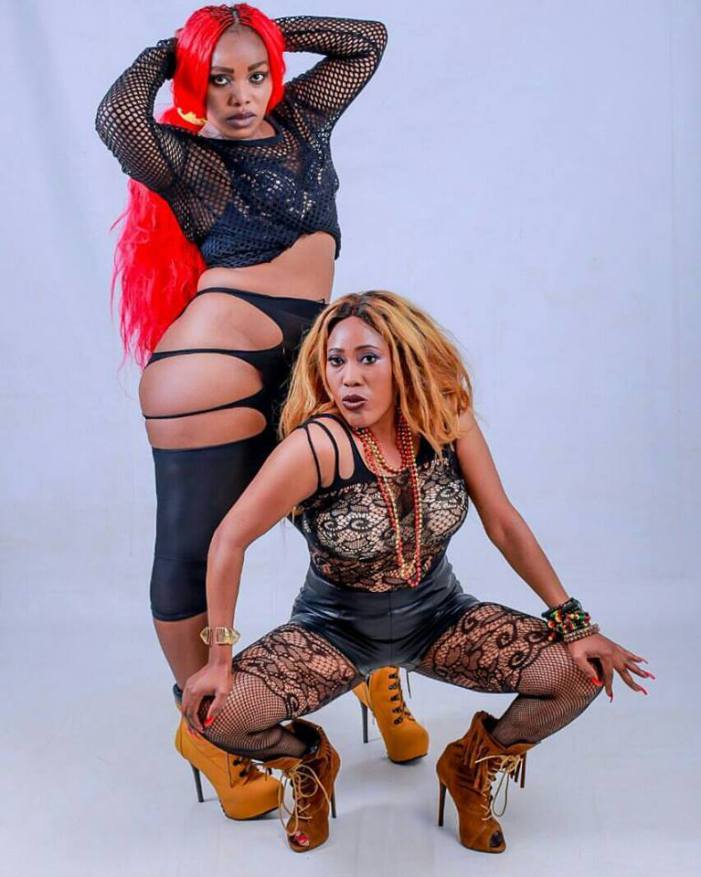 'ÄúYou will not wake up one morning and become Tina Tunner, Rickross or whoever your role model is. Music is a very challenging business that needs sane mind, determination, discipline perseverance, consistency, patience & hard work; it'Äôs not only about talent. That'Äôs why you see musicians die broke because people expect them to live to other people'Äôs expectations,'ÄĚ they said.
Davaos duo says many artists especially in Zambia invest in lifestyles other than keeping reserves.
'ÄĚ If fans loved you that much that they want to see you rich then all your music shows should be sold out. They should be bringing gifts for you!'ÄĚ
On that part of sleeping with people in music circles, the duo says one has to be careful or else they won't go anywhere even after giving their bodies to producers and radio Dj's.
'ÄúFemale musicians have to be careful or else these people will sleep with you and just dump you without benefitting anything from them. ¬†Producers will work on it and your songs won'Äôt go anywhere. After all this, fans will laugh at you, rebuke you and kill yourself esteem. Blogs will spread your dirty linens on all platforms,'ÄĚ they said.
(Visited 60 times, 1 visits today)
Subscribe to our Youtube Channel :
Follow Us on Instagram