President Professor Arthur Peter Mutharika has yet again shunned the state Vice President Dr. Saulos Chilima and left the leadership mantle in the hands of Minister of Local Government and Rural Development Kondwani Nankhumwa.
Mutharika left the country on Monday for the People's Republic of China to attend the 3rd Summit of the Forum on China-Africa Cooperation (FOCAC) which will be held in Beijing, China, from 3rd to 4th September, 2018 under the theme, "China and Africa: Toward an Even Stronger Community with a Shared Future through Win-Win Cooperation."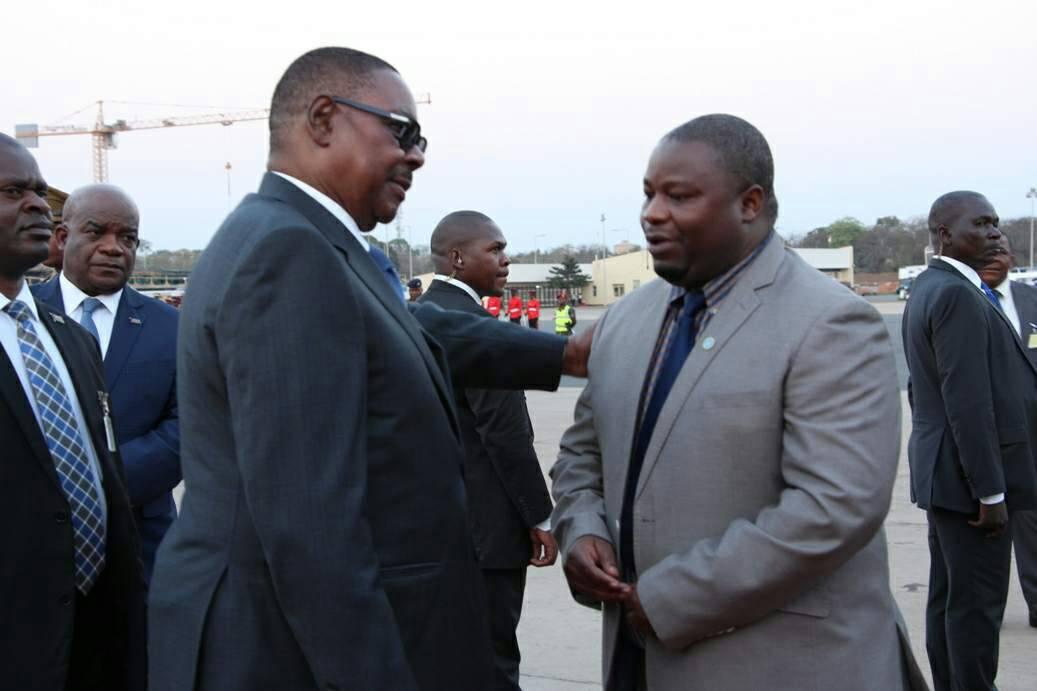 As per-tradition, Chilima was expected to see off his boss at the Airport but this did not happen due to misunderstandings between the two over the party's leadership ahead of the forthcoming 2019 tripartite election.
At the airport Nankhumwa who is also DPP Vice President for the South surrounded by Inspector General of Police Rodney Jose and Malawi Defence Force (MDF) chief after the President jetted in.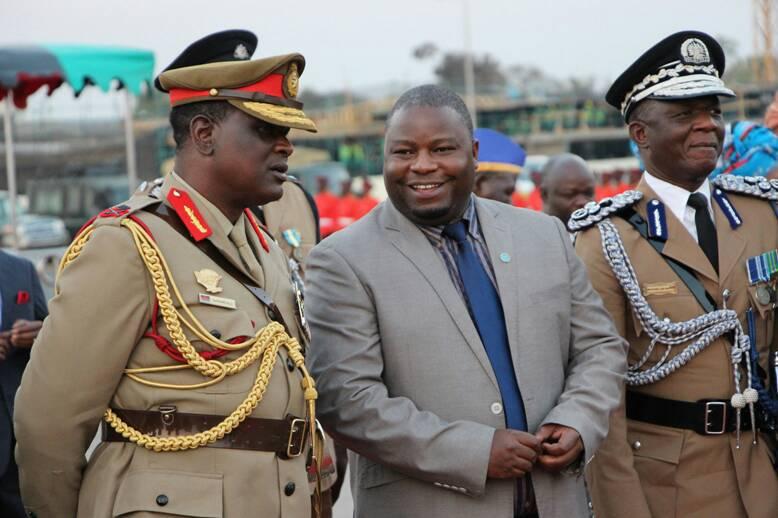 As this was not enough, Nankhumwa went on to inspect the military parade.
Last time, President Mutharika left the leadership mantle in the hands of Minister of Finance and Economic Development Goodall Gondwe.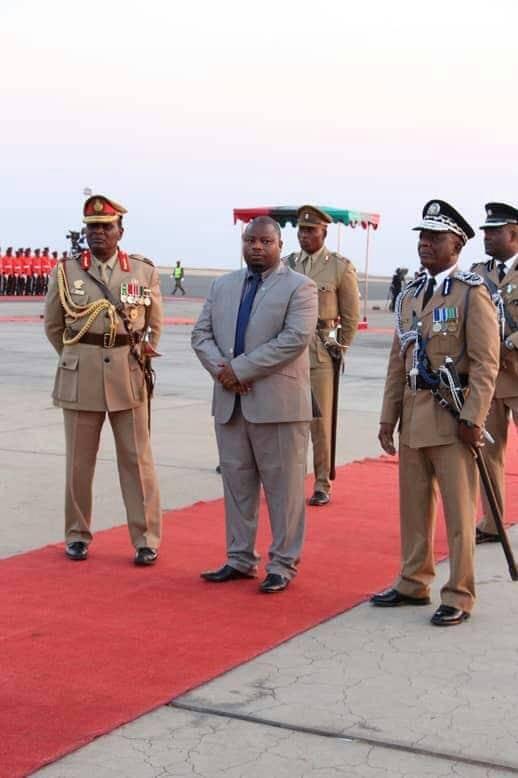 The development attracted mixed reactions with many criticizing Mutharika for shunning his vice.
(Visited 44 times, 1 visits today)