The Vice President of the Republic of India, Right Honourable Shri M. Venkaiah Naidu arrived in the country on Sunday for a 2 day working visit.
He was welcomed by Hon. Dr. Emmanuel Fabiano M.P, Minister of Foreign Affairs and International Cooperation.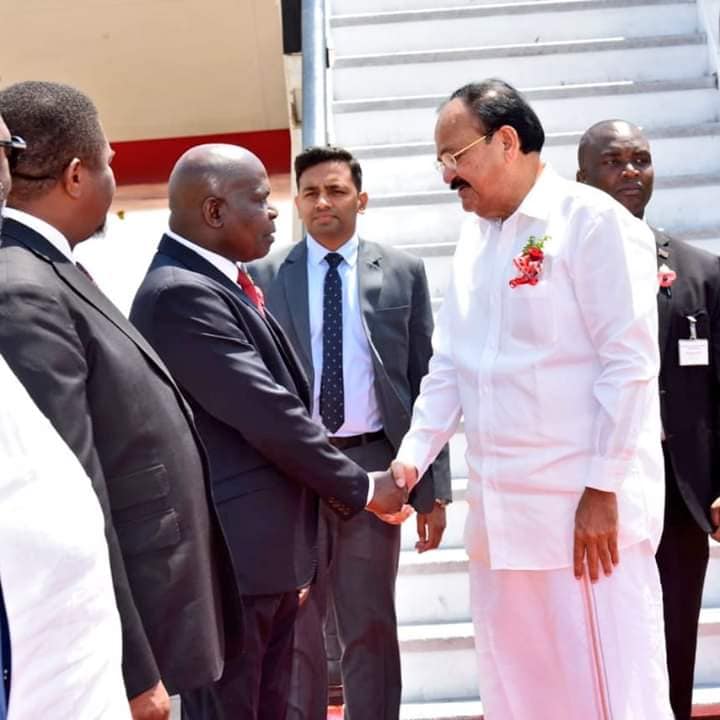 Fabiano was franked by Hon. Bright Msaka , SC, Minister of Education, Science and Technology; Hon. Henry Mussa M.P, Minister of Trade and Industry; His Excellency Mr. Suresh Kumar Menon, High Commissioner of the Republic of India to Malawi; and His Excellency Mr. George Mkondiwa, High Commissioner of the Republic of Malawi to India.
He is expected to meet members of the Indian community before meeting President Peter Mutharika today Monday morning.

India's Vice President Visit to Malawi comes at a time some concerned citizens led by Pemphero Mphande are against the construction of Mahatma Gandhi in the commercial capital Blantyre, accusing him of being a racist.

The grouping last week obtained a court injunction restraining the construction of the statue, arguing that Gandhi did nothing for Malawians to deserve such an honor.
Meanwhile government is yet to comment on the matter.
Subscribe to our Youtube Channel: