An air force pilot in Zimbabwe is being accused of killing his girlfriend on allegations that she was cheating him with another man.
The citizen reports that 29-year-old Tashinga Musonza was arrested end November in connection with the brutal murder of his lawyer girlfriend Lucy Duve.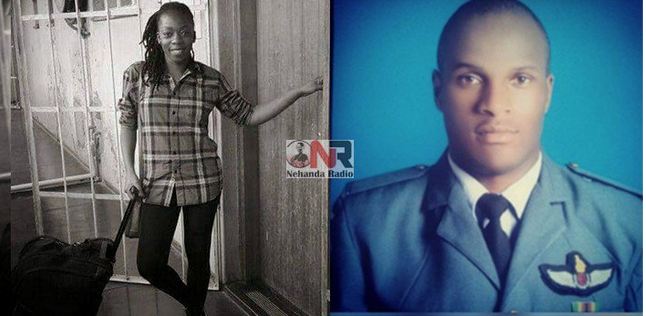 According to police reports, Musonza went to their joint lodgings at about 10pm last week Monday and found Duve sleeping.
He allegedly woke the woman up and accused her of cheating on him with a colleague. They started to argue, with Duve denying the allegations.
They then drove to his airbase to clarify the matter with Musonza's colleague who denied the allegations, the police said.
Unconvinced, Musonza started to beat Duve with his hands and kicked her with his boots. Attempts by his colleague to stop the beating were unsuccessful so he went to fetch assistance.
Upon their return, Duve was found unconscious lying in a pool of blood and subsequently succumbed to her injuries.
Meanwhile, reports indicate that the accused has since been released from custody on grounds that he was over detained.
Gweru magistrate Mr Thomas Gurajena said the State will proceed by way of summons because police had detained Musonza for 53 hours which is a violation of the Constitution.
(Visited 60 times, 1 visits today)