Prophet Shepherd Bushiri is still making news headlines and the latest has to do with the holy book of bible.
In the picture which has recently surfaced on social media, the Prophet is seen lying on the bed with his headphones on and the bible in his hands.
However, its not the pose that has taken many internet users by surprise but the way at which the man of God held the bible.
The controversial pastor is seen reading the holy book upside down – a development that has left many with unanswered questions.
Below is the picture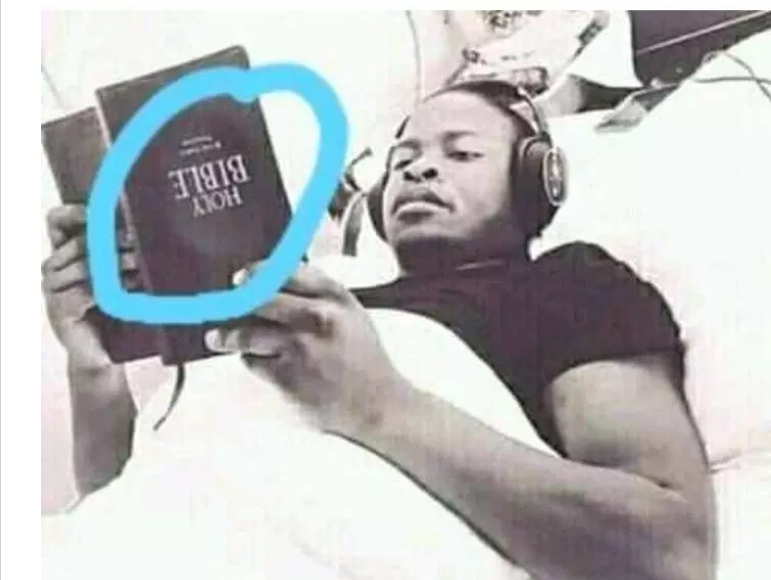 Subscribe to our Youtube Channel: