A University student is battling for his life in Livingstone Central Hospital, Zambia after he was stabbed over a 32 GB flash disk.
The 27 year old student of Livingstone Institute of Business and Engineering Studies (LIBES) has been stabbed after demanding for his 32 GB flash disk from his friend.
The affected victim identified as Wezi Zulu says he was stabbed after he had a misunderstanding with his friend over an exchange of a flash and two books.
Zulu told The People Newspaper that the suspect allegedly used a knife and stabbed him 7 times on the abdomen.
Below id the picture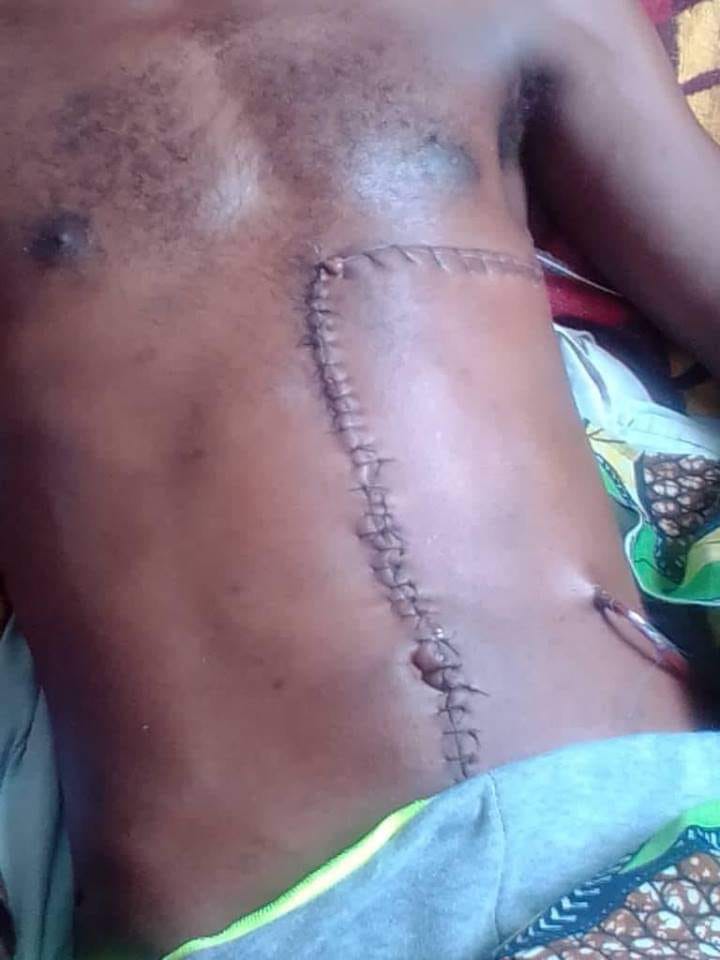 Subscribe to our Youtube Channel: