No matter how many times Mzansi has seen Zodwa Wabantu nudes, her "freedom" still rubs people up the wrong way and when she flashed her vagina, it was too much for some people.
The snap, which was shared on her Instagram but has since been deleted ignited a 'freedom of expression vs public indecency' debate that has been ongoing.
"Look, people need to #FreeTheVagina from all these chains. There are so many dos and don'ts about vaginas and most of these were created by men or by women who are influenced by man-made rules. There's nothing wrong with my vagina… it's not a taboo subject to talk about and if people didn't sexualise it or attach negative connotations to it, we would all be okay and free," Zodwa said.
When asked if she thought her pictures could be categorised as public indecency, Zodwa said it wasn't like she was walking around fully naked at a mall. Zodwa said because she was working at a private location, the public wasn't "affected" by her nudity.
The entertainer said people had a choice to block her so they are not exposed to her nudes. However, she welcomes the debates because they are necessary.
"The picture that started everything was from a photoshoot. It was a secure location and the photoshoot was part of the campaign we are working on that to start these dialogues around all the 'rules' that have been made about women and their vaginas. At some point, people need to accept that we have these things and we will do with them as we wish."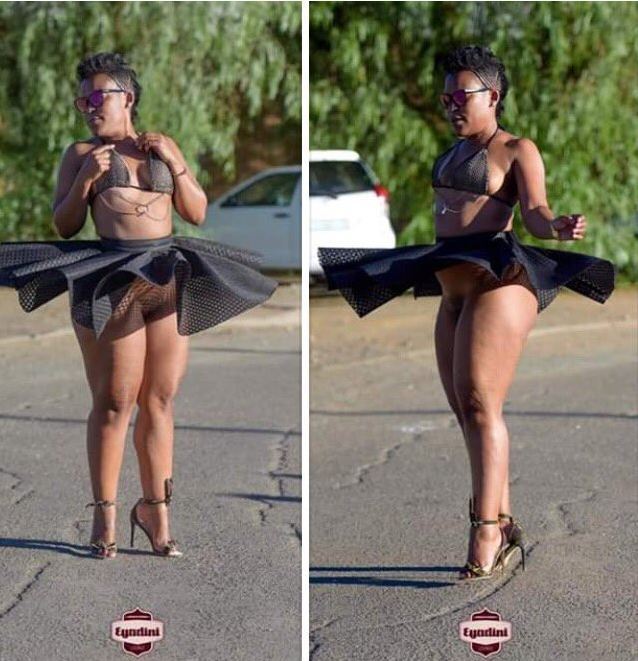 Source: Times Live
Subscribe to our Youtube Channel: