Independent Shadow Member of Parliament for Blantyre City East Constituency John Banda has pulled out of the Parliamentary race in the forthcoming May 21 tripartite election due to health conditions.
This has been disclosed in a letter addressed to Malawi Electoral Commission (MEC) Director of Election of Election Sam Alfandika dated May 15, 2019 seen by faceofmalawi reporter.
According to the letter, Bande is currently in India for medical treatment.
With the reference above, I would like to withdraw from contesting as an Independent Member of parliament for Blantyre City East Constituency with immediate effect due to my illness, am currently in India receiving treatment and unable to campaign due to my situation.
Bande has since endorsed Shadow MP for the ruling Democratic Progressive Party (DPP) Alex Chimwala.
Below is the letter;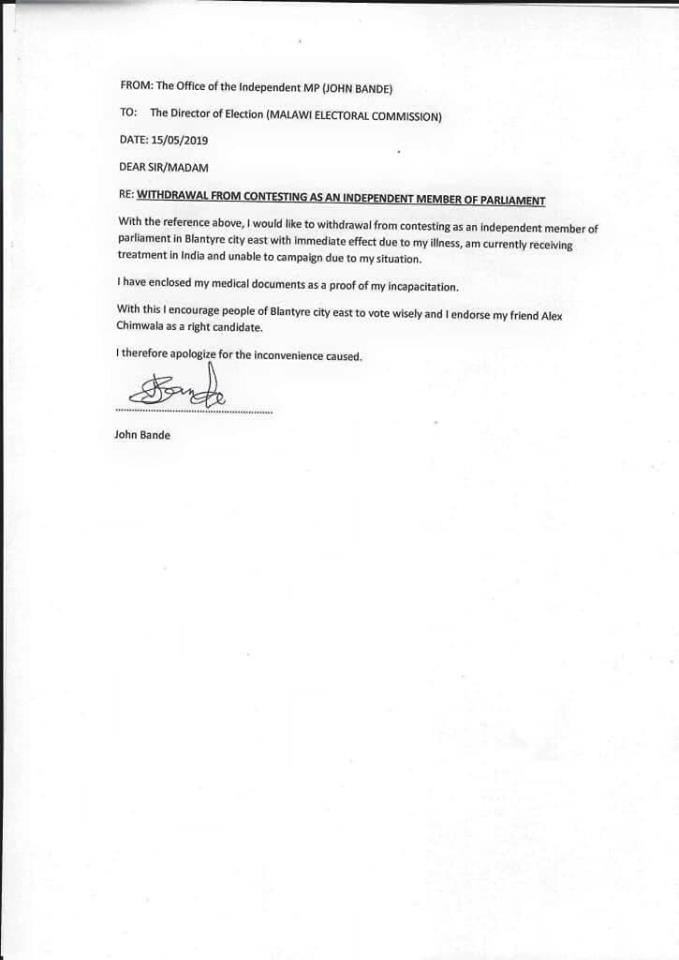 (Visited 80 times, 1 visits today)