ZAMBIA – Lister Phiri of Chilanga District in Lusaka continues to be one of the few Zambian women blessed with incredibly long hair that is almost twice her height and hopes that one day her extraordinary gift will be recognised locally and internationally.
While others have gone to the extent of wearing artificial hair extensions to lengthen their hair, 49 year old Lister has had incredible long hair from as long as she recalls.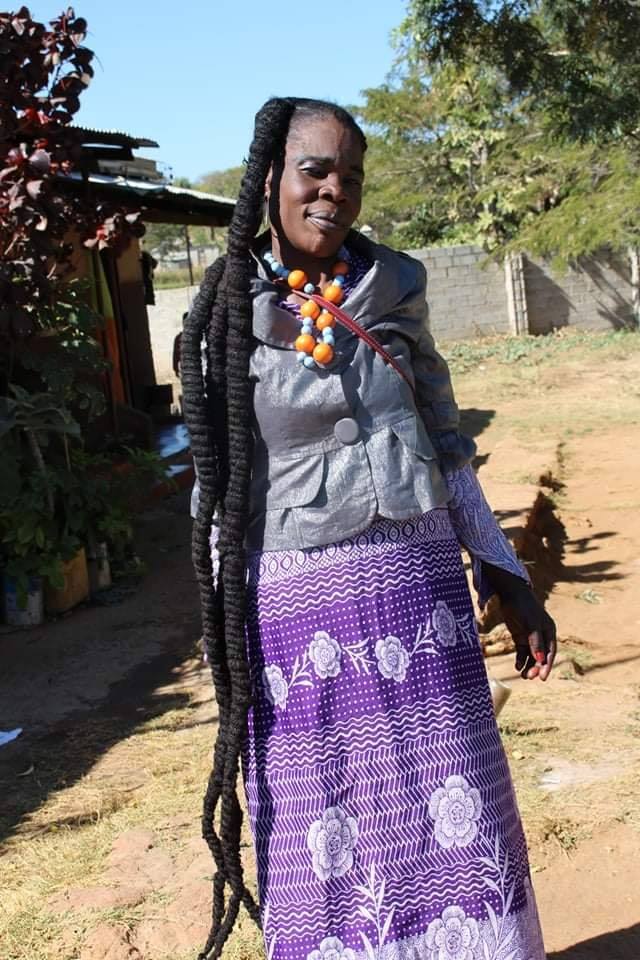 Lister says it is costly to use shampoo to wash her long hair, so she resorted to using detergent paste which is more affordable.
'ÄúI have never used any chemicals to make my hair grow not even relaxing creams in my life, I have maintained natural hair from the time I was young and only use Vaseline and Boom detergent paste to wash my hair, and style it with cotton thread,'ÄĚ she explains.
She said that although she has to trim her hair frequently, it does not bother her because the hair grows at a fast rate.
Ms Phiri explains that she is able to style her hair with assistance from neighbours and uses cotton thread, without necessarily having to spend a lot of money and time in hair salons.
Source : Mwebantu
(Visited 117 times, 1 visits today)
Subscribe to our Youtube Channel :
Follow Us on Instagram