Information reaching Faceofmalawi indicates that chaos has erupted in Chilobwe as residence wants the police to release murder suspect currently in cell.
The fact of the matter is that the suspect went to steal from one of the houses in the area after noticing that the occupants were not around.
However, the suspect was caught red-handed by a son to owners of the house who was returning from school.
Sensing danger, the suspect pounced on the boy and killed the boy on the spot. He then covered in beddings.

It was only after the parents had returned home when they discovered their son lying dead after succumbing to machete wounds.
The suspect then later handed himself to the police.
This morning the angry residence stormed Chilobwe police station demanding the immediate release of the suspect to administer mob justice on him.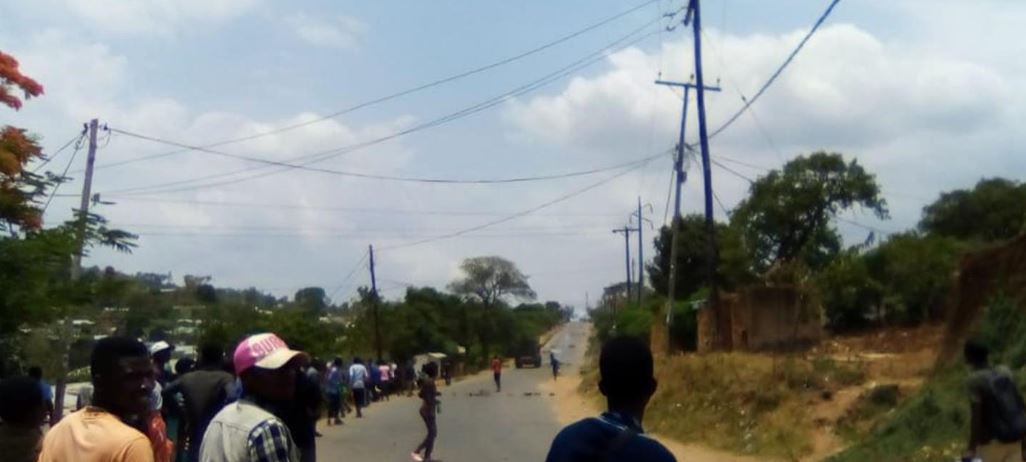 The angry mob has smashed windows of the police unit and the police are now firing teargas.
Meanwhile there are running battles between the police and the angry residence.
More details to follow.
Subscribe to our Youtube Channel: