Wedding pictures of a Nigerian couple is making rounds on social media due to the dressing of the groom.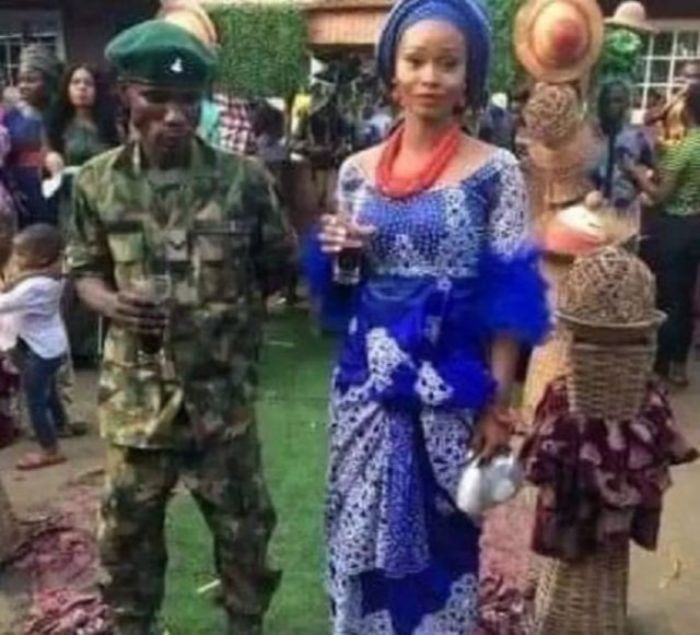 In the pictures, the groom is seen showing up on his wedding day fully dressed in his military uniform, as it is reported that he refused to wear anything else.
Reasons for his denial to put on wedding attire is not known.
Surprisingly, the bride looks beautiful and radiant as she can whilst this grumpy old man turns up in his uniform.
(Visited 28 times, 1 visits today)
Subscribe to our Youtube Channel :
Follow Us on Instagram