Government through the Ministry of Foreign Affairs has refuted social media rumors that President of Rwanda, Paul Kagame is coming to Malawi for a state visit.
In a press statement made available to this publication, government has also dismissed claims that President Lazarus Chakwera and the first lady Monica Chakwera will make state visits to Namibia, Qatar, Germany and Kenya in the near future.
"The ministry wishes to inform the public that the social media message in which these claims were made is fake, as it did not originate from any department or office of the state," reads the statement.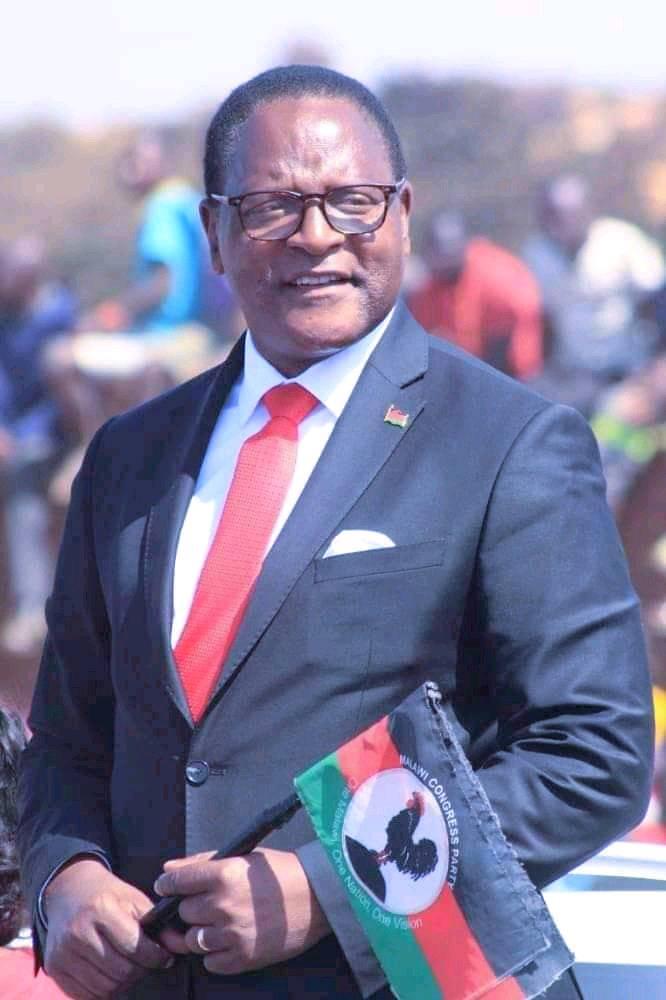 The statement added that the message is the "work of impostors usurping the authority of state officials"
The ministry reminded the general public that the act of imposing as state officials is a crime and punishable by laws such as Section 10 of the Electronic Transaction Act 2016.
"Government, therefore, wishes to warn all those committing these offenses to not imagine that the rule of law will not catch up to them, nor that the publication of such fake news stories has not adverse effects on Malawi's diplomatic reputation," explained the statement.
The statement has therefore urged all media house to desist from publishing such "compositions, as that makes them complicit of in legal acts of disinformation."
Government has since encouraged the public and the media houses to verify the authenticity of all communication purporting to come from the state offices with those offices.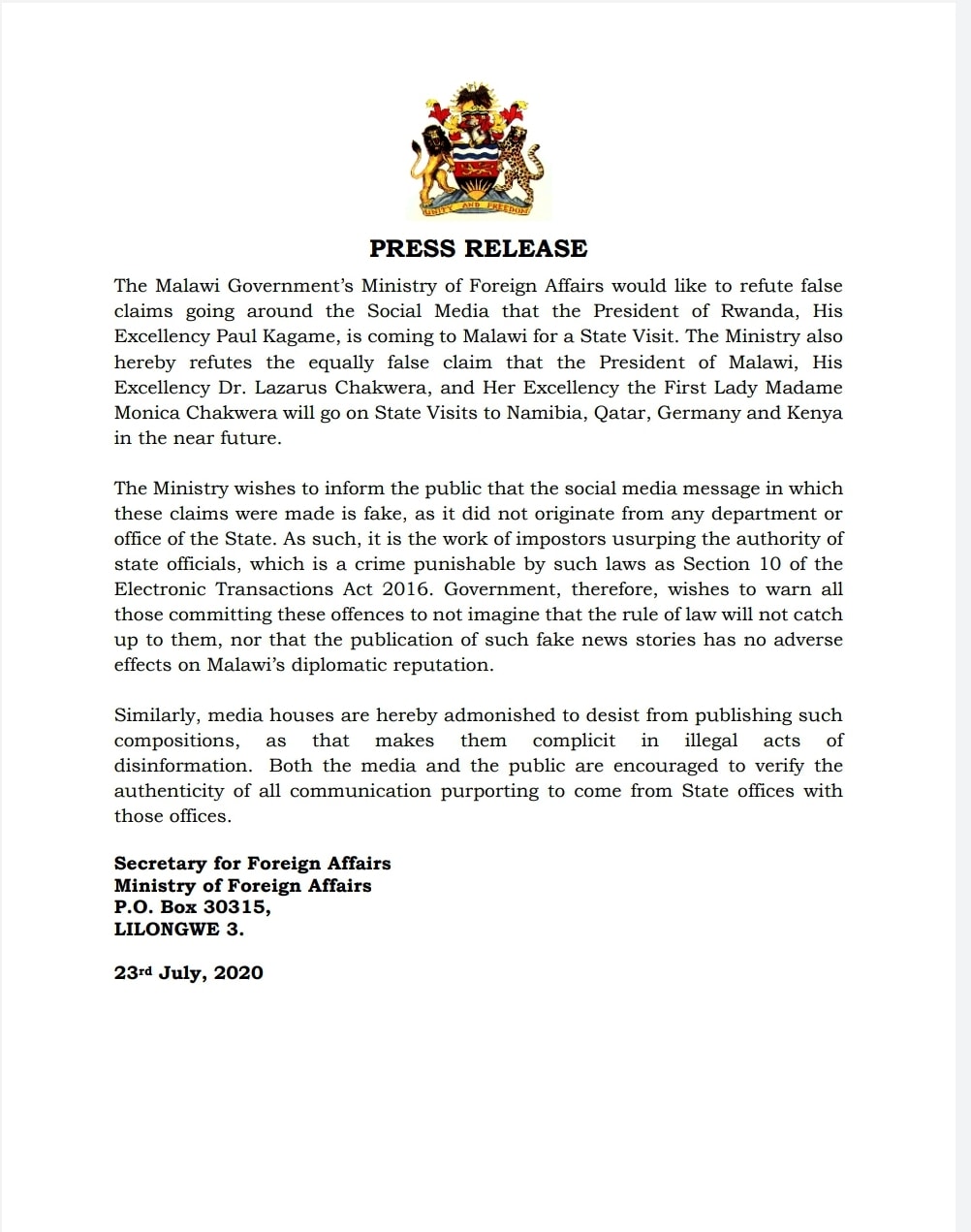 (Visited 56 times, 1 visits today)
Subscribe to our Youtube Channel :
Follow Us on Instagram