Vice President Dr. Chilima was born on 12th February 1973. Dr. Chilima is a Ngoni from Ntcheu District in Central Malawi and is married to Mary and together they have two children.
Dr. Chilima is a devout Roman Catholic member with leadership positions within the church.
He holds a Master's degree in Economics and a PhD in Knowledge Management from the University of Bolton.
Dr. Chilima is the first Malawian to head Airtel Malawi, the leading mobile telecommunications company in the southern African country.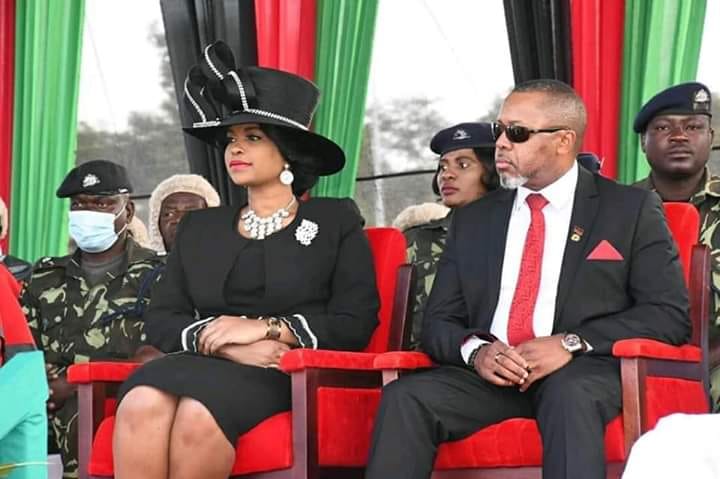 Before venturing in telecommunications, he held Senior Sales Marketing positions in the banking sector and the fast moving consumer goods sector namely the Leasing and Finance Company, Unilever Malawi, Coca cola and Carlsberg.
Vice President Chilima is a performer, a workaholic and has been an achiever everywhere he has been.
We highlight some of the notable ones:
He drove business growth from 357, 000 customers in 2006 to 2, 800,000 customers in December 2012 and improved employee satisfaction from 50% in 2006 to 80% in 2012 for Airtel Malawi
Coordinated the successful rebranding of Celtel to Zain in 2008 as measured by total market awareness of 52% (as of April 2010) and mobilization of employee buy-in.
Further successful transition from Zain to Airtel in November and living a positive impression on all stakeholders.
Significantly contributed to the OPCO performance such that the company was awarded 'ÄúOPCO of the Year 2008'ÄĚ as well as 'ÄúInitiative of the Year'ÄĚ with the Quick Refill Centers (QRC) concept.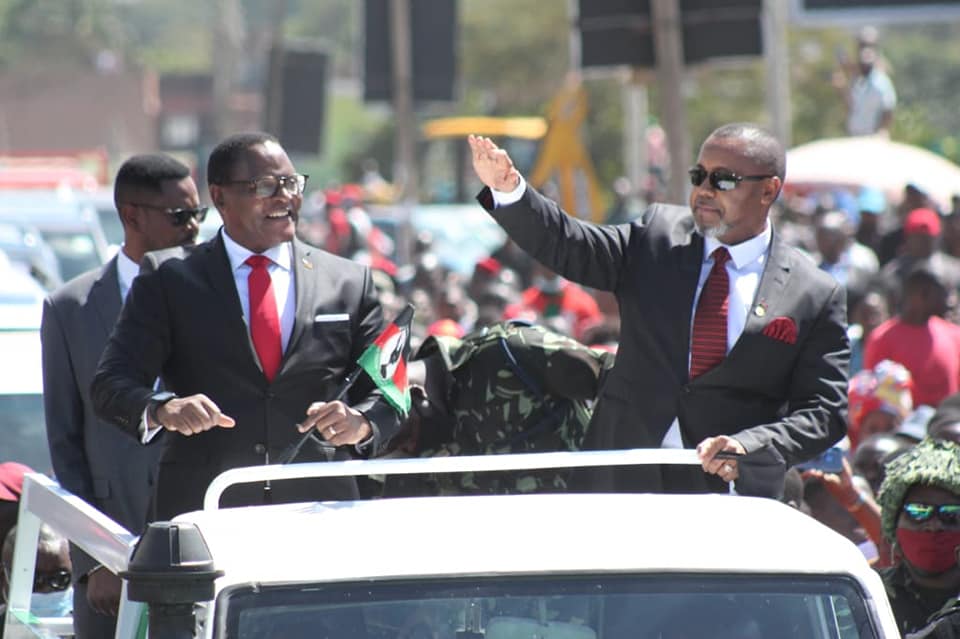 Successfully steered the implementation of a unique and innovative outsource model in the telecoms space for Airtel Malawi in its Network, Call centre and IT departments while at the same time ensuring there was minimal or no disruption in the business operations
PROFESSIONAL EXPERIENCE
AIRTEL MALAWI LIMITED, Lilongwe, Malawi 2010 'Äď 2014
Appointed as Managing Director of a US$ 160 million turnover business, 231-employee company serving 82% of the Malawi population with international roaming services and data services EDGE, SMS, and MMS, and an Airtel mobile money transfer and a 'Äúone network'ÄĚ service allowing prepaid customers to enjoy roaming services in other Airtel GSM networks outside Malawi.
Developed, executed and monitored strategic plan, oversaw delivery of country network performance targets and key performance indicators (Customers, financials, HR, Network management, Customer service) and took corrective actions as necessary, and identified and executed additional strategic initiatives (pricing, products, promotions) to ensure delivery of targets.
Directed team members to achieve agreed high performance levels and employee engagement.
Customer Growth & Market Share Gains.
Grew customer base from 1,850 ,000 in 2010 to 2, 800,000 in 2012 representing 64% market share.
Market Leadership. Positioned the business into sustained market leadership despite challenges with a country coming out of a recession and faced with In charge of the Sales and Distribution function at a company that offered Voice, SMS, and some Data services.
Kick started and arranged funding option for new office building in Lusaka to meet growing business requirements, led accounting and supply chain activities, and assisted the Managing Director in strategic planning. Oversaw 75-person staff.
Advanced and promoted to MD Malawi in July 2010 after meeting milestones set out for the sales and distribution job in Malawi.
Revenue Growth & Market Leadership. Instrumental in the company's growth to 400 employees and $150M in forecasted revenues in 2009, and with 71% share of the market and increase in subscriber base from 357,000 in 2006 to1,850, 000 in 2010 despite strong local player, TNM, who were preferred service provider to Celtel/Zain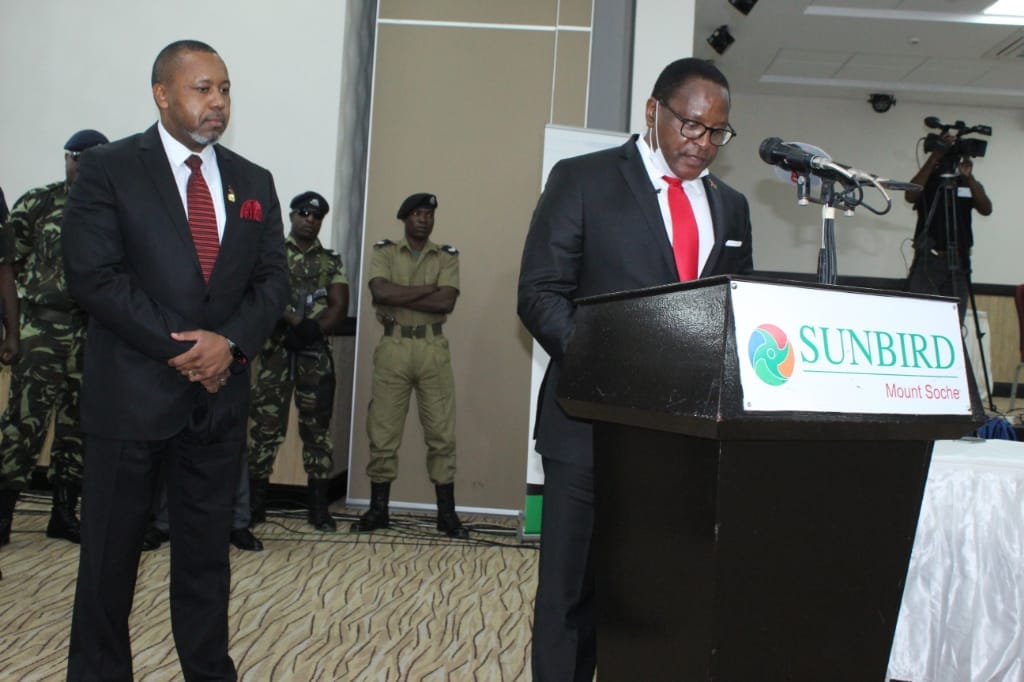 Executed successful rationalization and turnaround plan for an underperforming business in Malawi. Was an influential member of the leadership team that steered Celtel into a profit making company and one that was now preferred to the competition. Prior to 2007, the company was making losses despite having good revenues in the market.
Previous Experience (1995 'Äď 2006):
Deputy Sales and Marketing Manager 'Äď SOUTHERN BOTTLERS
MALAWI LIMITED (2002 'Äď 2006) Held accountability for sales, marketing and general staff welfare issues within the department which was charged with the responsibility of growing the business within the country.
Master of Arts (Economics) 'Äď UNIVERSITY OF MALAWI (2003-2005)
Member, Economics Association of Malawi
Bachelor of Socials Sciences, Computer Science & Economics 'Äď UNIVERSITY OF MALAWI (1990-1994)
Doctor of Philosophy Degree (In Knowledge
Management) 'Äď University of Bolton (2011 – 2015)
Managing at Zain 'Äď Train the Trainer Programme conducted for Zain staff in Bahrain, January 2010
Extraordinary Leadership Development Programme (Train the Trainer Accreditation) 'Äď Training and Accreditation conducted by Louis Allen Worldwide, Bahrain 2008
High Performance People Skills for Leaders Programme 'Äď London Business School (2008)
Celtel Advanced Management Programme 'Äď London Business School (2007)
Coca Cola Distribution and Trade Marketing Field experience 'Äď (August 2005 'Äď January 2006 Kenya/Australia)
Supply Chain Management 'Äď Wits Business School (September, 2004
(Visited 973 times, 1 visits today)
Subscribe to our Youtube Channel :
Follow Us on Instagram