Police in Bangwe, Blantyre have arrested 6 people for allegedly being behind a series of crimes most of which include stealing assorted items from homes and shops in the area.
Police have since recovered items worth millions after detectives managed to uncover the suspects' hideouts.
The six are, Joe Mofolo 25, Patrick Mofolo, 27, Mike Mkumba, 23, Milward Nyadani aged 32, Mafukeni Chatepa, 20, and Ganizan Mandala aged 18.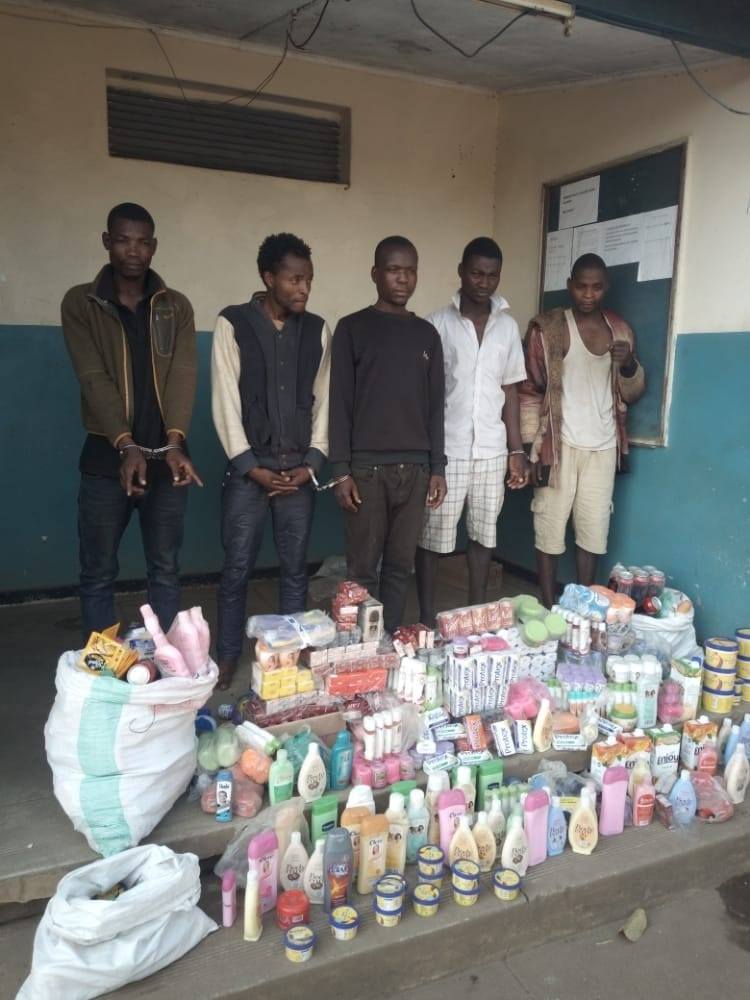 Some of the recovered items are groceries, motorcycle spare parts and laptops.
Investigations are still going on to make more arrests plus recovery of other reported stolen property.
Police are now finalising paperwork before taking the 6 to court to answer charges of theft, house breaking and breaking into a building and committing a felony therein contrary to Sections 278, 309 and 311 of the Penal Code respectively.
Source: Mij Online
(Visited 226 times, 1 visits today)
Subscribe to our Youtube Channel :
Follow our Instagram