As part of corporate social responsibility, Old Mutual Women's Network (OWN) has donated 192 Lab-coats worth Mk3.2 million to Women's Doctors Association of Malawi (WDAM).
The official handover ceremony of the Lab-coats took place at Queen Elizabeth Central Hospital (QECH) on Tuesday afternoon in Blantyre.
Speaking after the handover ceremony Old Mutual Malawi Marketing and Corporate Affairs Manager Patience Chatsika who also represented Old Mutual Women's Network said the donation is a token of appreciations to female doctors who are also among front-liners in the fight against COVID-19 pandemic which has claimed over 1100 Malawians in the country.
"To show our appreciation, we have purchased 192 personalized lab coats for all female medical doctors working in all the public hospitals in Malawi (including CHAM) to the tune of MK3.2 million.
"With this donation, we want to remind you that you rock, continue leading the fight," said Chatsika.
On her part WDAM representative at QECH Dr. Bridget Malewezi hailed Old Mutual for the timely donation.
"As female doctors in Malawi we are very grateful to Old Mutual for coming to our rescue by donating these lab-coats. We will wear these labcoats proudly," said Malewezi.
Malewezi then urged other well-wishers in the country to emulate Old Mutual's gesture.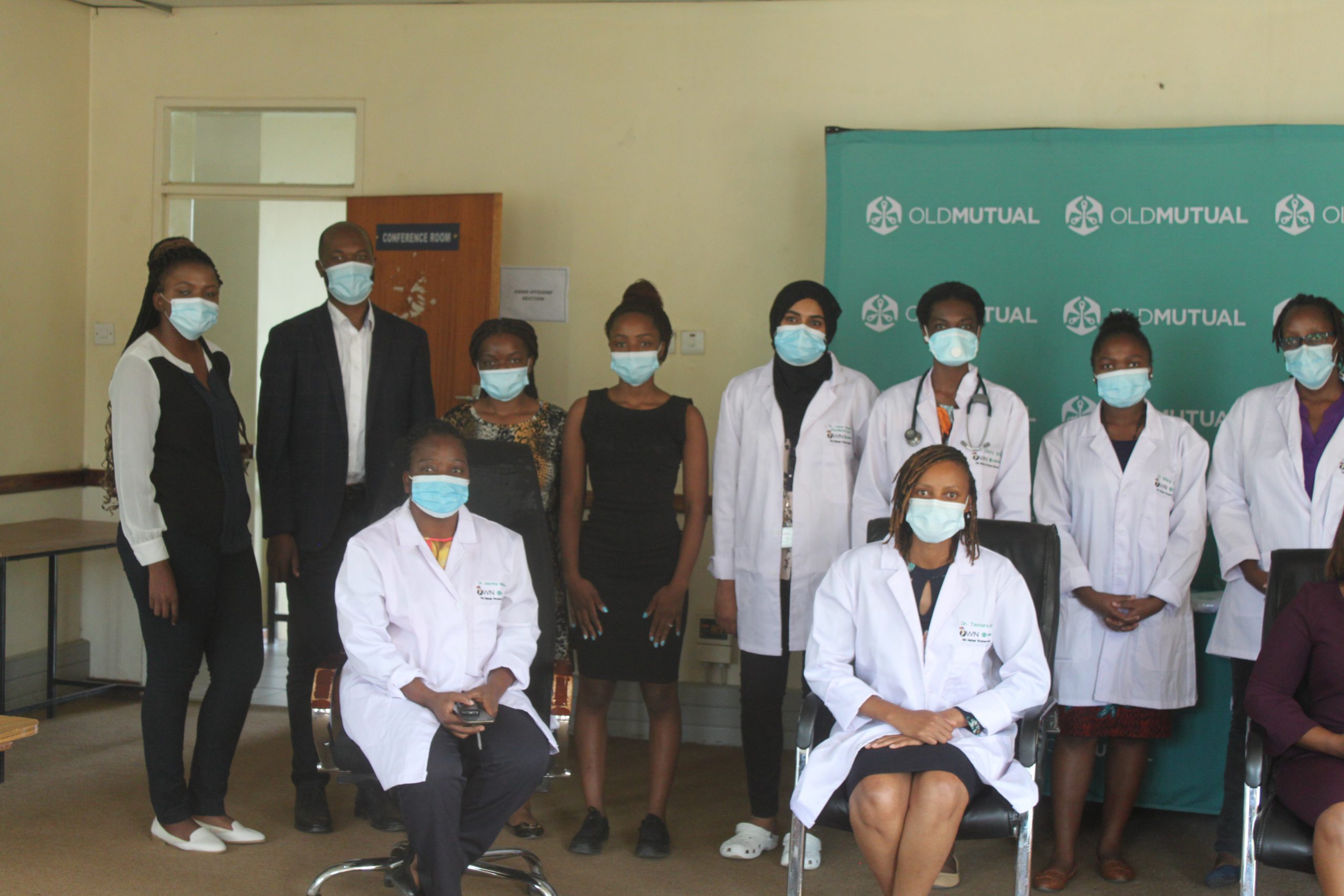 During the first wave of COVID-19, Old Mutual Malawi introduced a free Life Cover to all health care workers in the country.
As this was not enough, Old Mutual also donated MK8 million to four hospitals under Christian Health Association of Malawi (CHAM) namely Mlambe Hospital, St Joseph Nguludi, Nkhoma Hospital and Embagweni Hospital.
The company also donated medical supplies worth MK29.1 million to Blantyre, Lilongwe and Mzuzu District Health Offices.
(Visited 7 times, 7 visits today)
Subscribe to our Youtube Channel :
Follow Us on Instagram