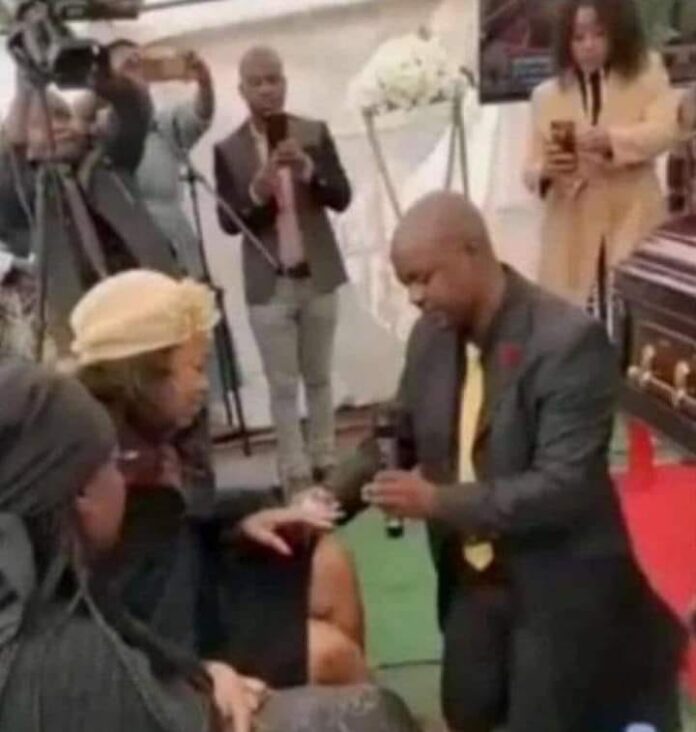 These days people are doing anything regardless of time and place so long it leases their heart desires.
In a viral picture seen by this publication a man is asking proposing to a woman at a funeral ceremony.
He even knelt down putting a ring on the finger of the woman whilst the coffin was not yet buried.
Some say the woman being proposed to was the widow of the eparted man.
Should we conclude that the two already had an affair all along they were just waiting for the righ time to make it official?
Anyways we do not know what was happening.
(Visited 2,190 times, 1 visits today)