Sometimes when you like a guy, you end up settling for whatever role he will give you, including his side chick. Some are doing it for the money.
Keabe Modise says she only dates married men because they know how to take care of women. She says she is proud of herself and does not care what people say. The only thing she doesn't like about them is that they like unprotected sex, and they always want to make her pregnant.
"I have a lot of stories to share about married men. The one time i visited this one in KZN, at 2am he left and said he will see me in the morning. I have been dating married men for a long time. 9/10 times all my relationships are with married men. Married men absolutely hate wearing condoms. " She said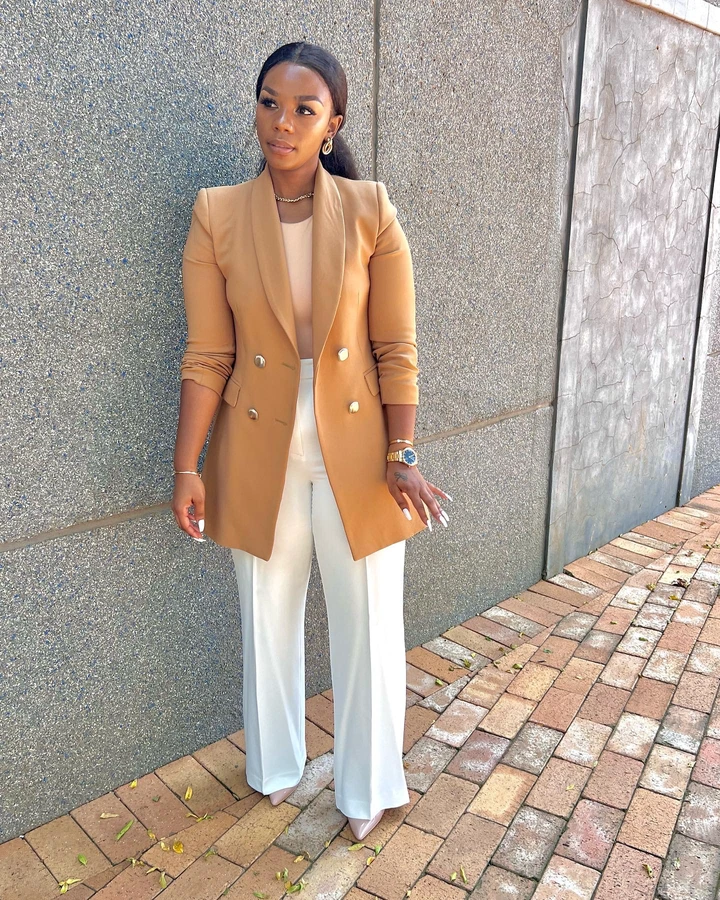 "So basically she says 90% of her life, she has been dating married men and she sleeps with them without a condom? That's crazy man." Said @_shaunkeyz _.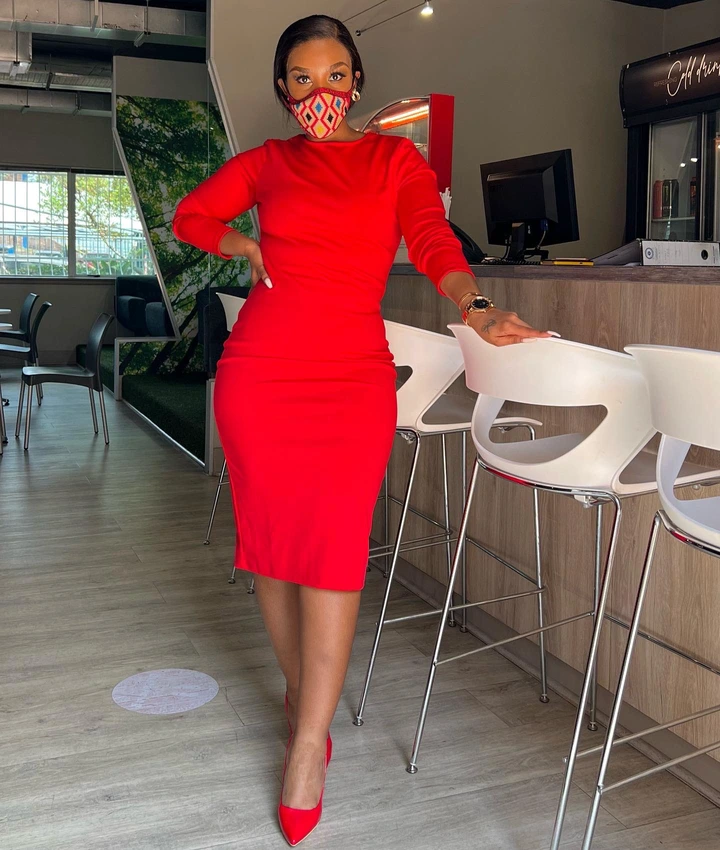 "Internet doesn't forget. 3years from now, they will remember this. Keep certain things to yourselve, or call a friend and talk." Said @Kena_.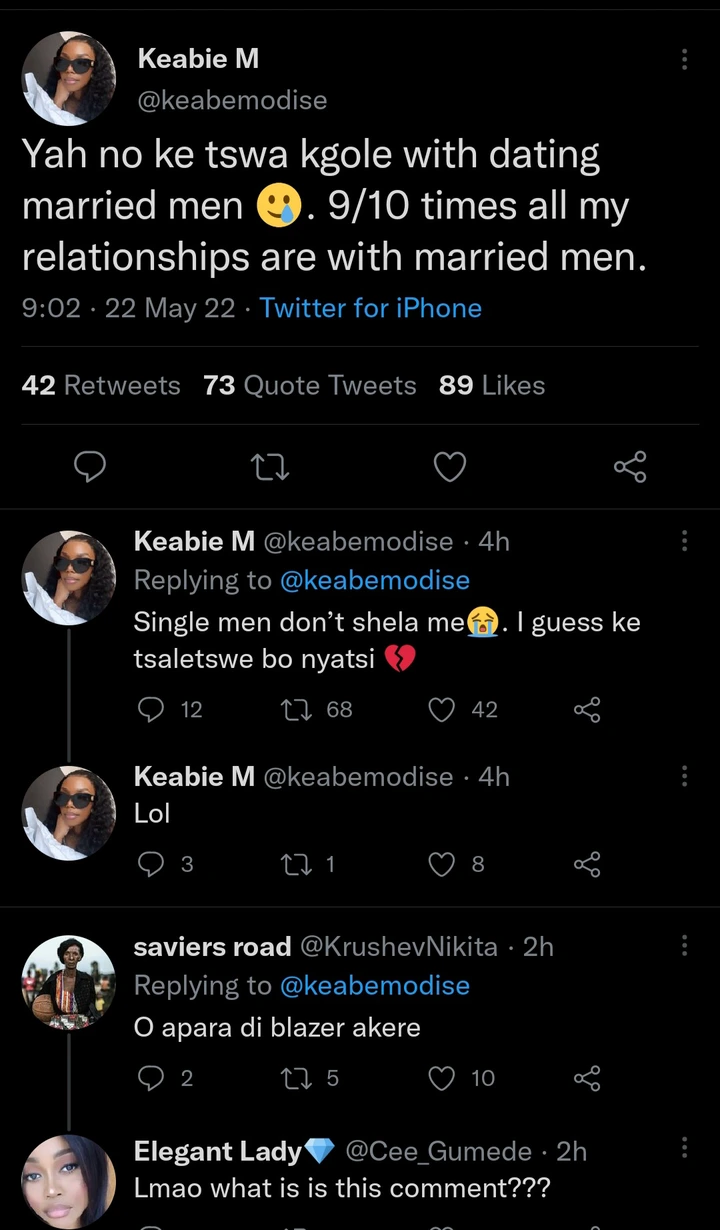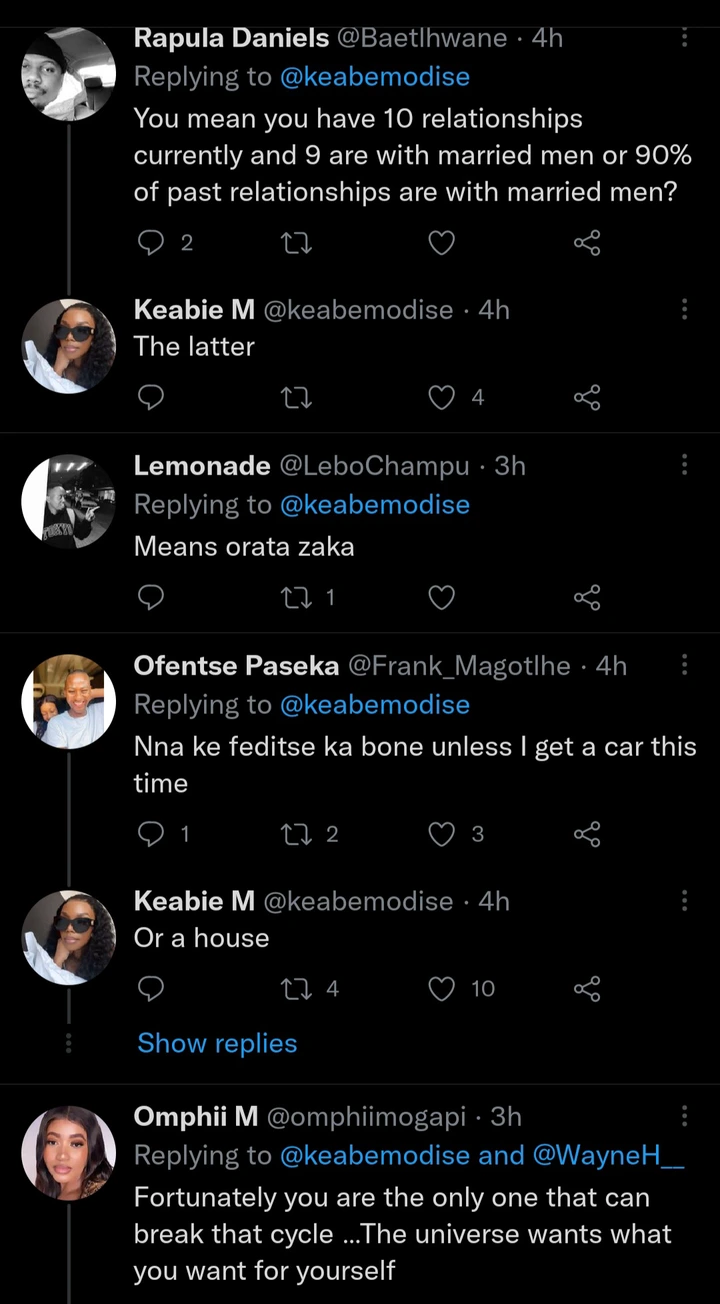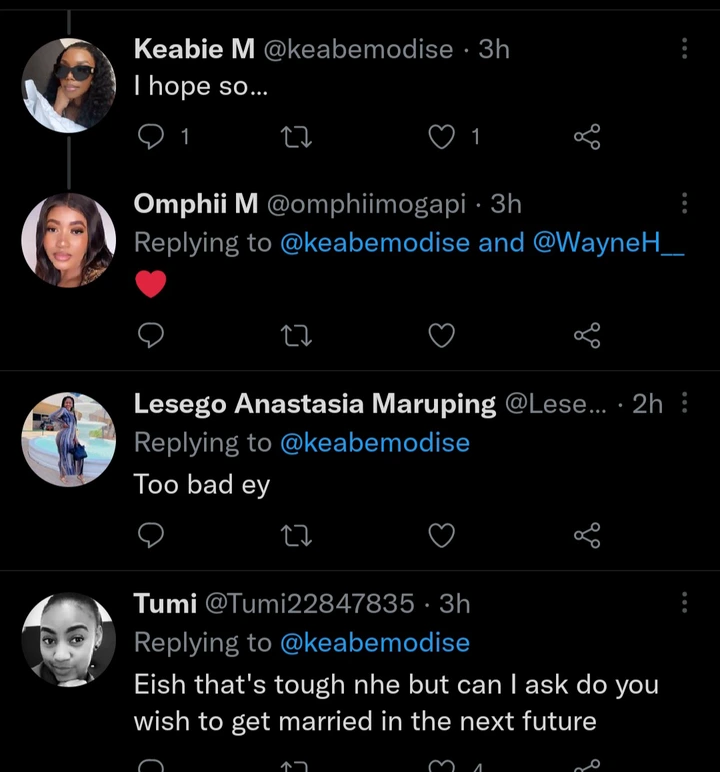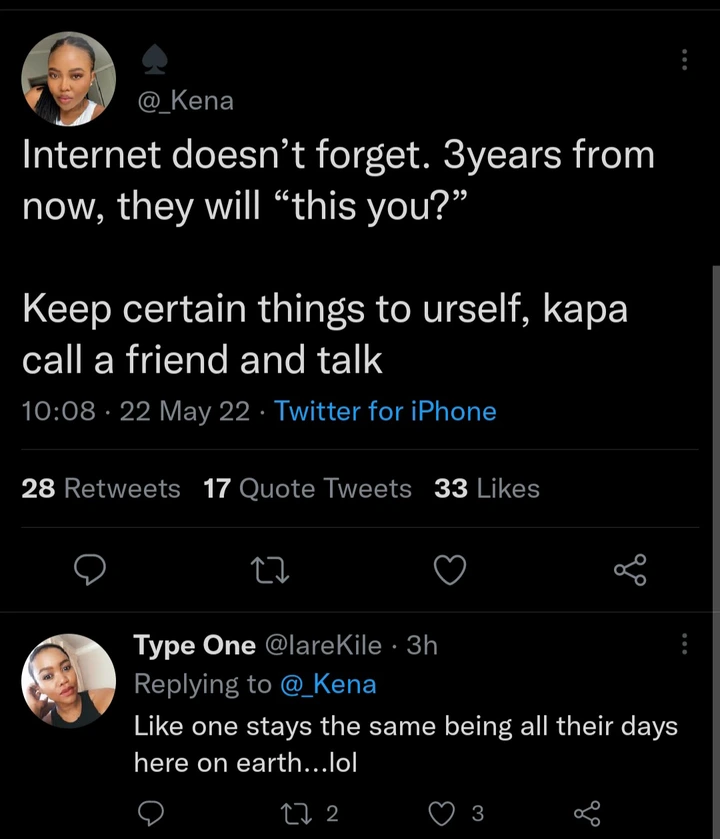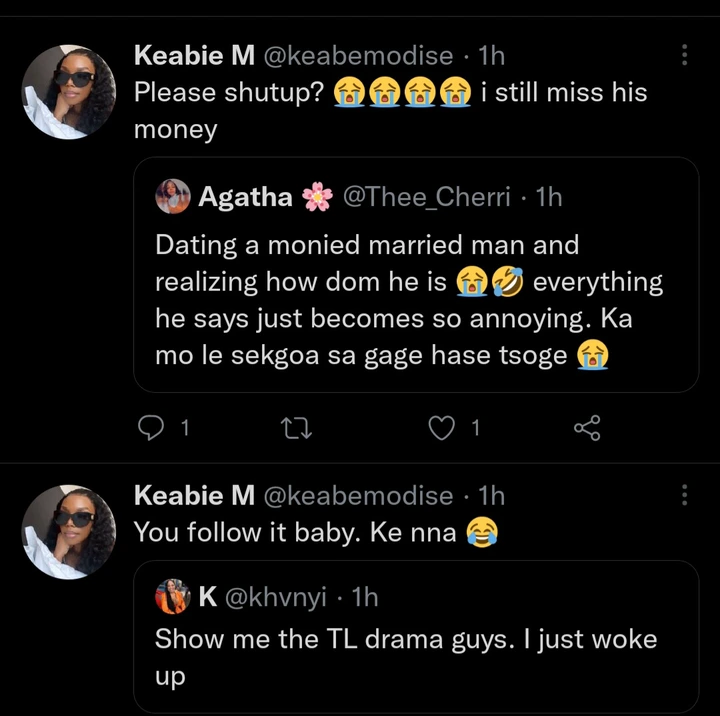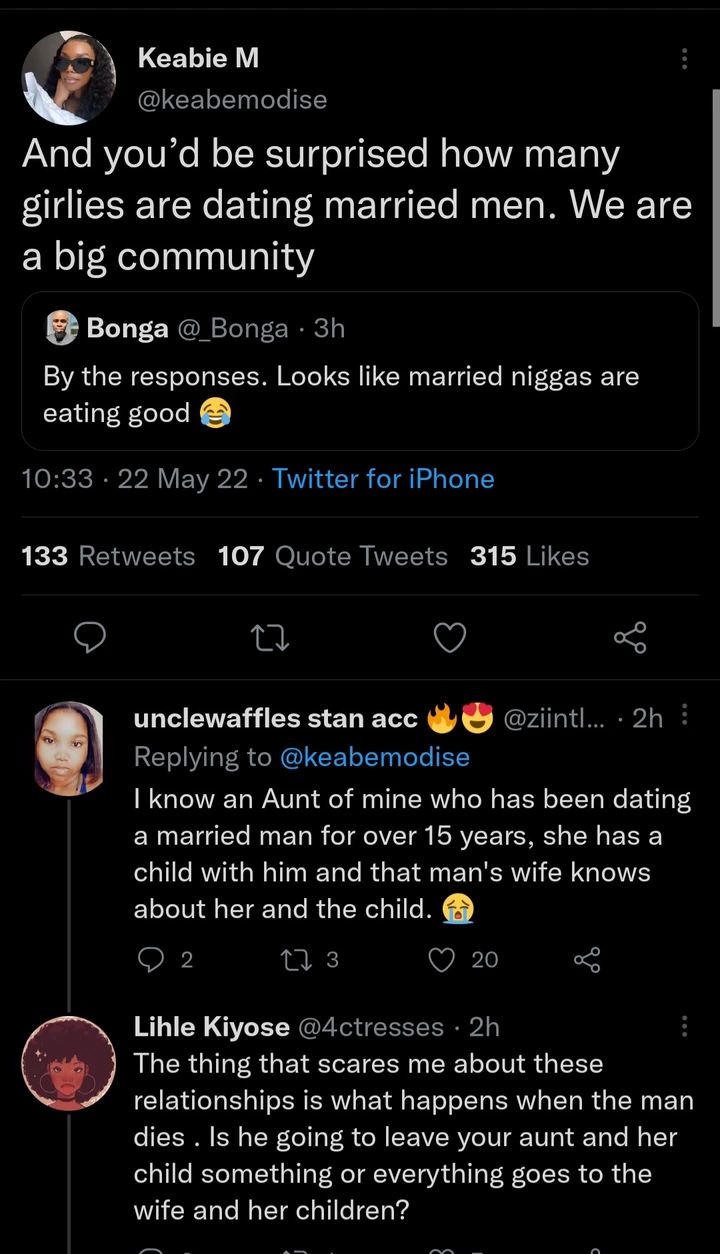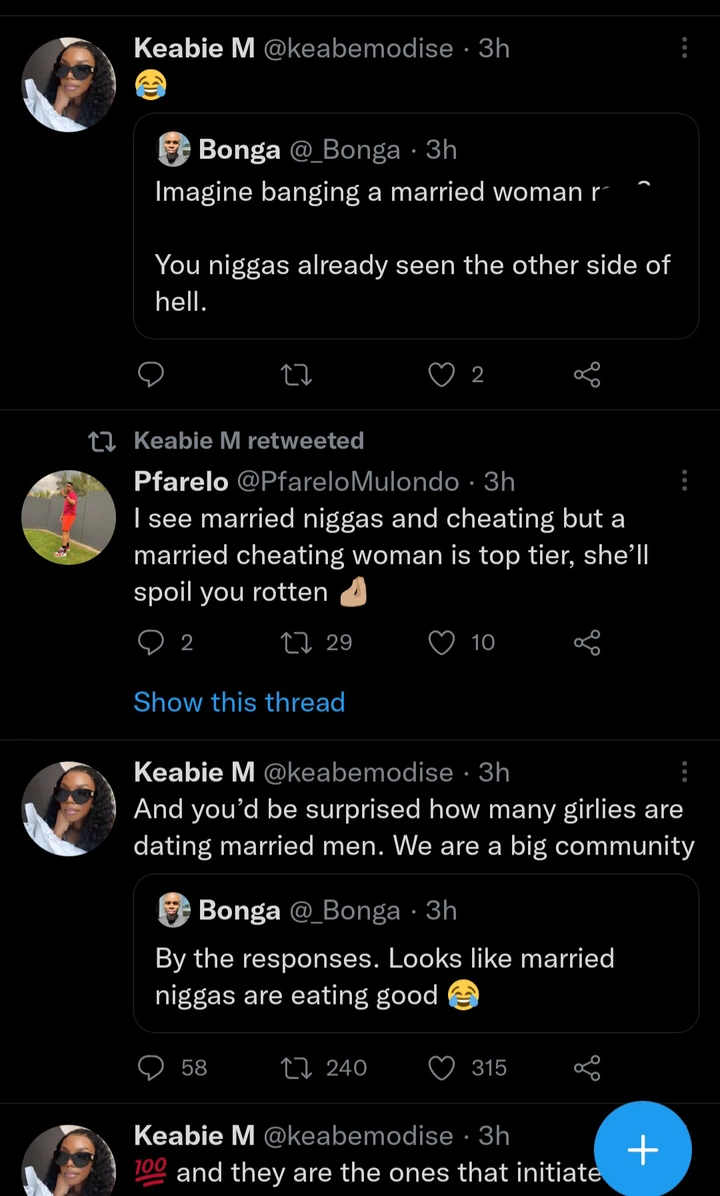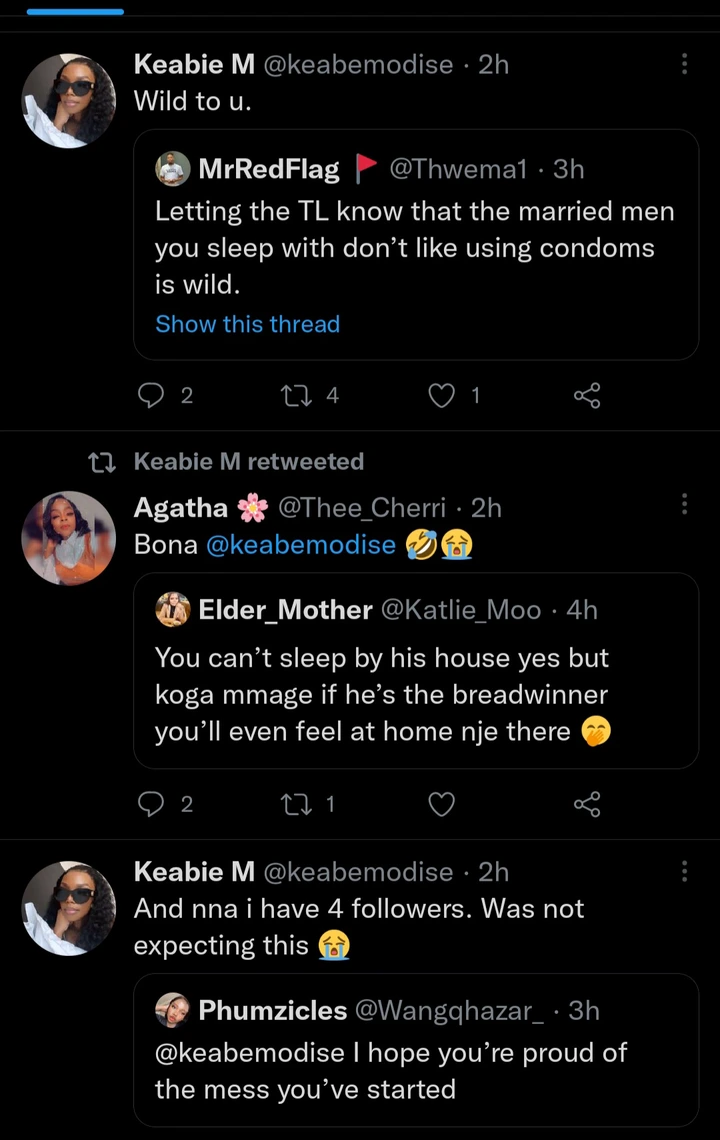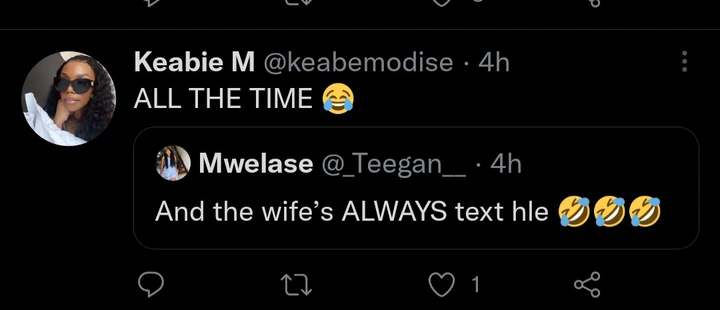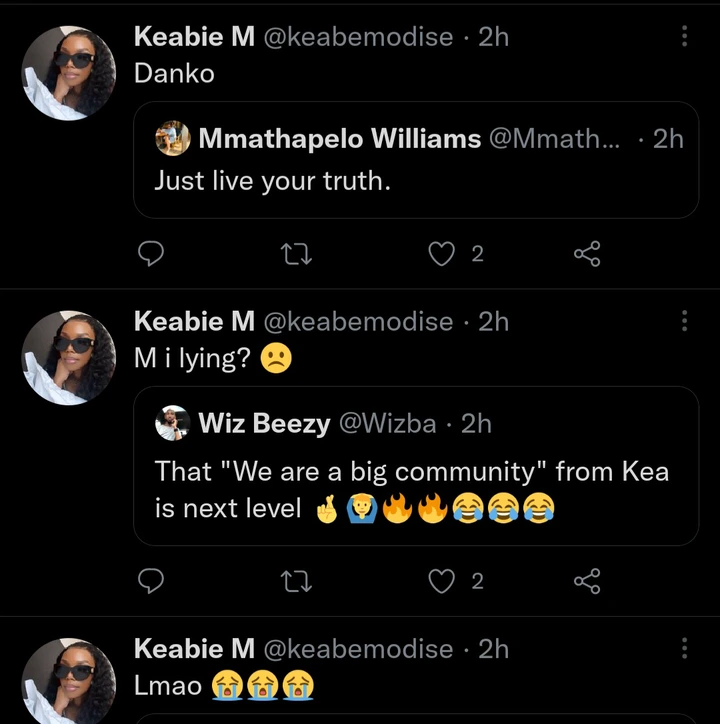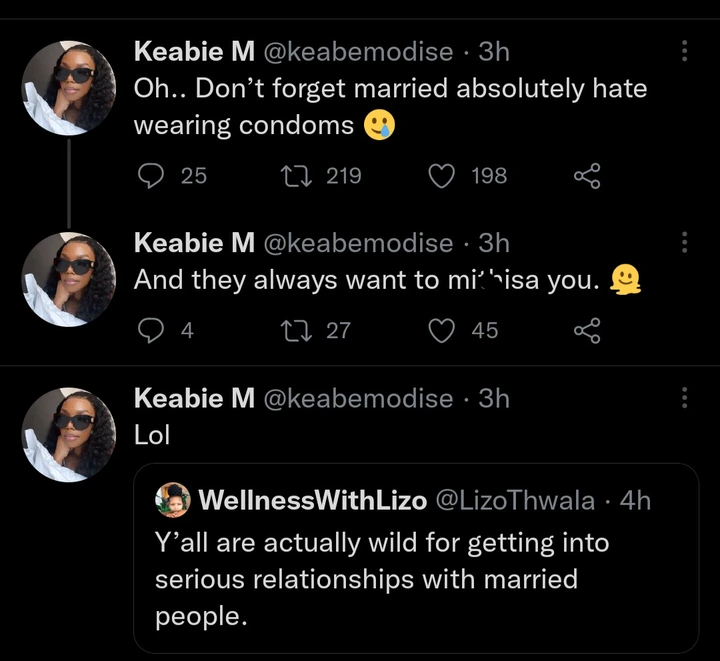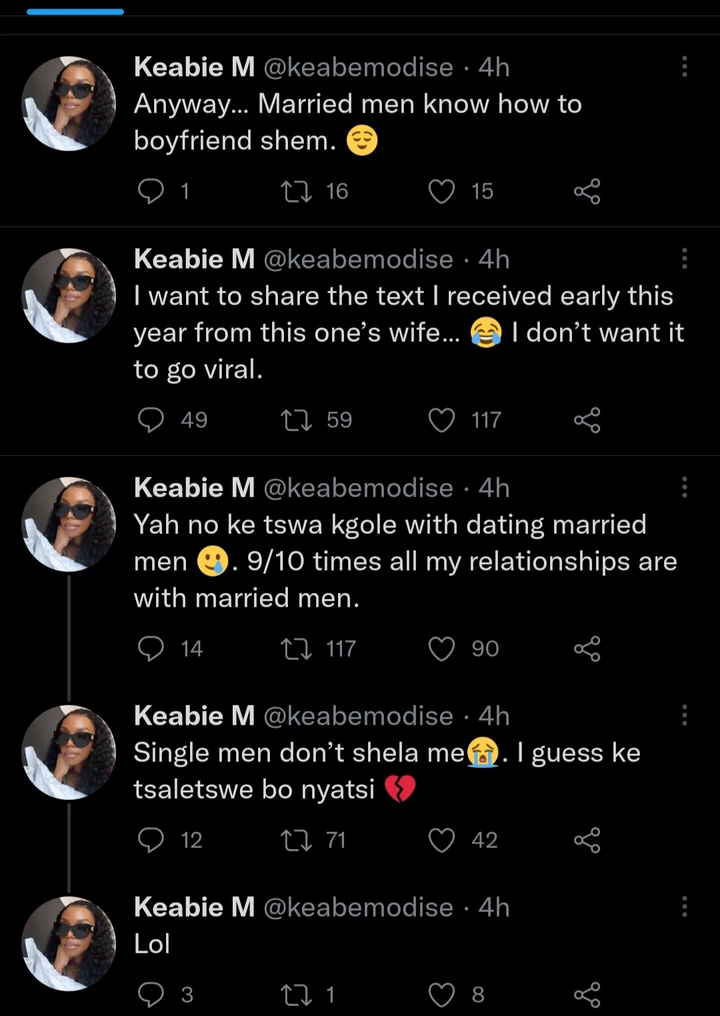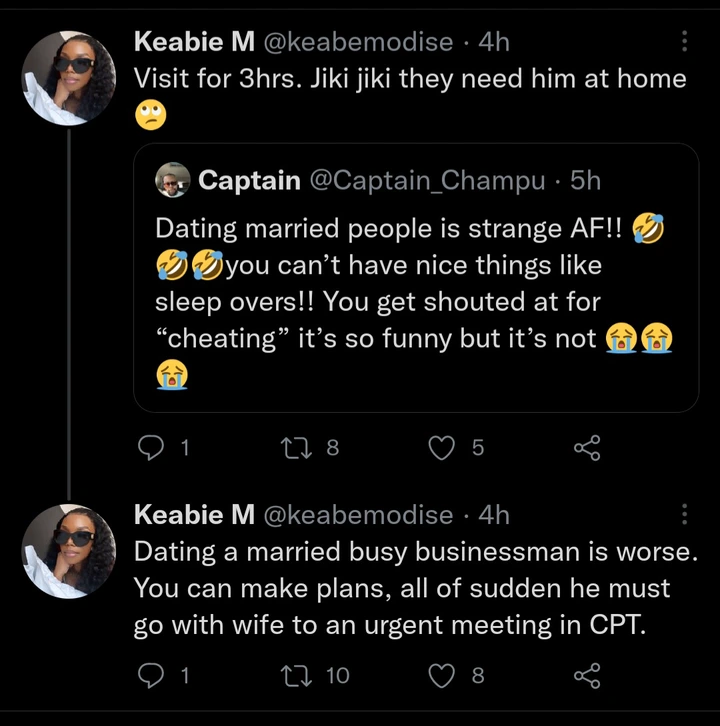 Subscribe to our Youtube Channel: