Former First lady Gertrude Mutharika has trashed rumours hovering on the social media claiming that she blocked former Speaker of the National Assembly Henry Chimunthu Banda from holding an audience with former President Peter Mutharika.
In the past weekend, the social media was awash with rumours that Chimunthu Banda wanted to meet Mutharika at PAGE house over the ongoing squabbles in the Party.
But the former first lady gaged Mutharika from meeting Chimunthu Banda, accusing Banda of siding with President Dr. Lazarus Chakwera ahead of the fresh Presidential polls which saw the opposition Democratic Progressive Party (DPP) being booted out of power.
In a statement released on Saturday, the former first lady through Mutharika's spokesperson Shadreck Namalomba has denied the reports.
According to the former first lady, Chimunthu Banda did not ask for an audience with Mutharika.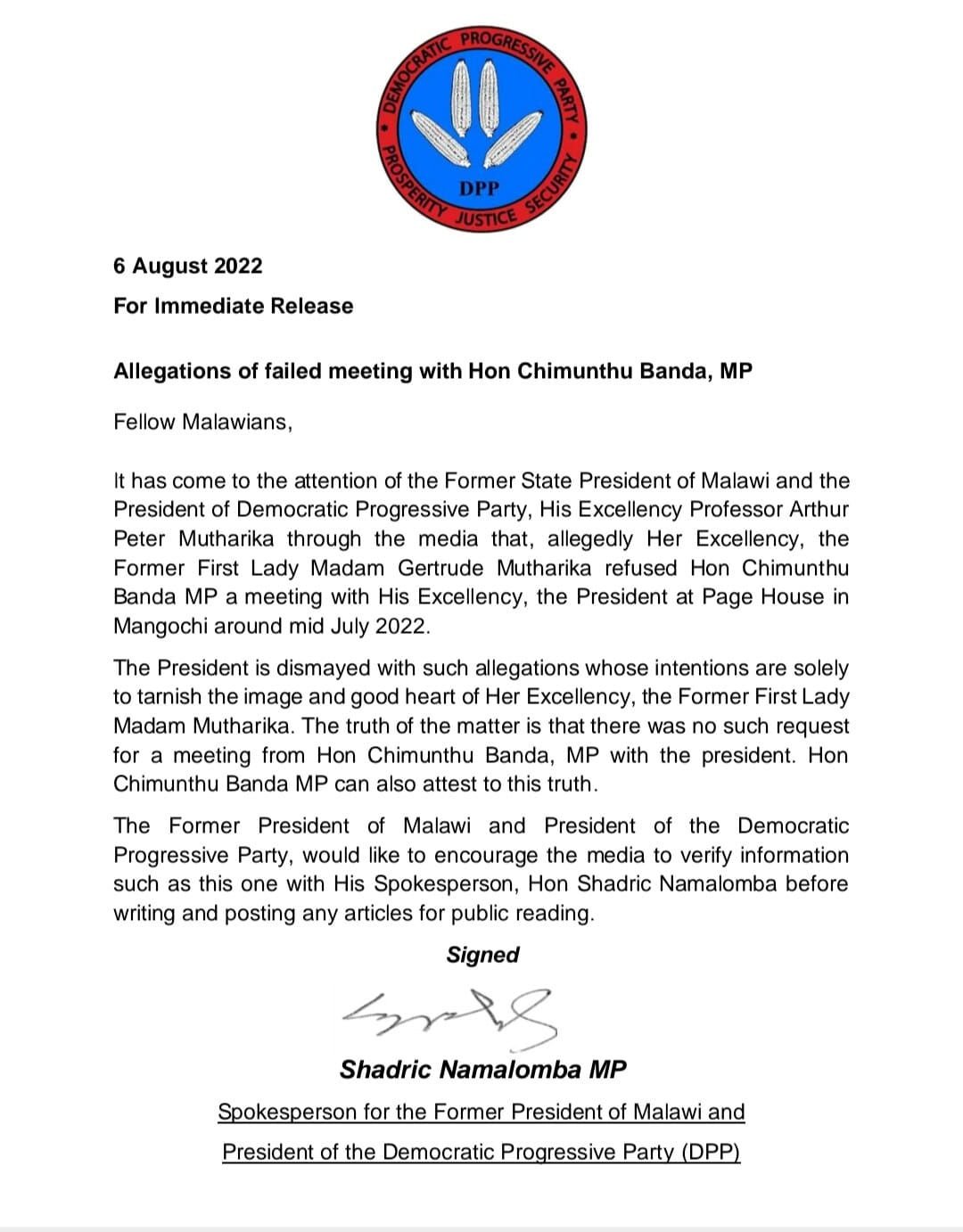 Subscribe to our Youtube Channel: