Musician Patience Namadingo has renewed his deal with the First Discount House (FDH) bank.
Namadingo confirmed the development through Facebook seen by this publication.
According to him, he has signed a fresh K60 million deal with the bank renewing a 2020 contract which ended one and a half years ago.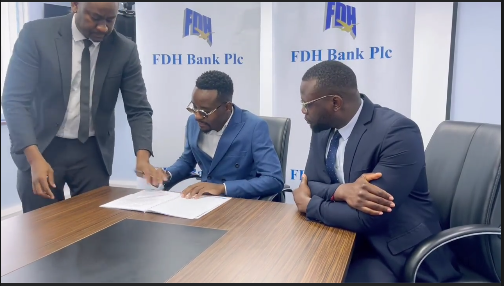 "The Doc Has signed a 60 million kwacha deal with FDH Bank today… Renewing the 2020 contract that expired after a year and a half," wrote Namadingo.
In this new deal, Namadingo will save as FDH's brand ambassador for two years.
Namadingo who relocated to the neighboring Zambia, said it is time to come back Malawi to work.
Subscribe to our Youtube Channel: