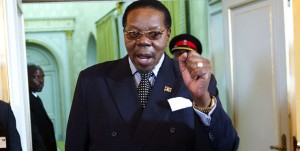 Malawi President Bingu wa Mutharika is expected to be elected the new chairperson of the Common Market for Eastern and Southern Africa (Comesa) during the upcoming regional body's summit scheduled for Lilongwe next month.Mr Mutharika will take the Comesa chairmanship after handing over the African Union chairmanship in January this year.
A Comesa communication stated that there will be a two-day Heads of State and Government summit under the theme, "Harnessing Science and Technology for Development", that will start on October 14 before Malawi takes over the leadership on the final day.
President Mutharika will take over the leadership from Swaziland's King Mswati who has been the chair of the 19-member country body for a year following the summit hosted by his country last year.
The principal secretary in the Malawi ministry of Industry and Trade, Newby Kumwembe, confirmed the summit.
The Comesa communication stated that its 15th summit will be held from October 14 and 15 at the New State House and the Parliament Building in Lilongwe.
In February Malawi opposition parties during 2010/11 mid-term budget review parliament sitting asked government to provide Parliament with a detailed expenditure report on the activities of the former chairperson of the African Union (Mr Mutharika) and explain how ordinary Malawians have benefited from the reign. (NMG)
Subscribe to our Youtube Channel: