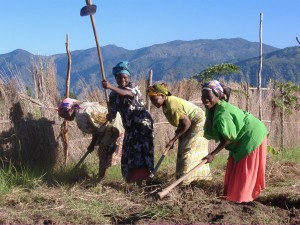 According to a report recently released by Grameen Foundation, rural microfinance clients tend to be poorer than their urban counterparts. The report, based on data collected by Bangalore-based Grameen Koota, a division of the microfinance institution Grameen Financial Services Pvt. Ltd, also finds that urban clients tend to move out of poverty at a faster rate.
Grameen Koota is India's first fully certified user of Grameen Foundation's Progress out of Poverty Index (PPI). The PPI, a tool for measuring the poverty levels of individuals and groups, was used to collect the data analysed in the report.
In addition to the findings concerning differences between trajectories of urban and rural clients, the report finds that the poverty levels of those Grameen Koota clients with results from two PPIs improved during their loan period. This was the case across all poverty brackets. 23% of clients who were below the World Bank's $1.25/day/PPP poverty line at the time of their first assessment had moved above this line by their second. The statistic for those who began below the $2/day/PPP poverty line was 9%.
At Deki we are present in some hard-to-reach rural areas in Ghana and Malawi and aim to expand to new rural areas in the future where microfinance often has a truly life changing impact.
Subscribe to our Youtube Channel: