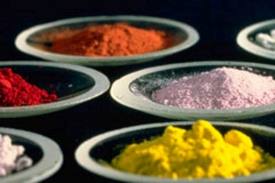 A previous holder of exploration licences at Lynas's Kangankunde rare earths deposit in the southern African nation of Malawi is disputing the lapse of their rights to the site, Lynas said.
"Lynas has recently received correspondence on behalf of a party claiming that, in 2003, the government of Malawi acted incorrectly in not renewing that party's exploration licence over the area of the (Kangankunde) tenements," Lynas said in a regulatory release.
Lynas said the party had started proceedings against the government of Malawi, but it was not currently party to any of that action.
Lynas did not name the party involved and a company spokesman said he did not know who it was. Local media in Malawi has previously reported a dispute between Rare Earths Co, which was given a licence to develop the deposit in 2003, and Rift Valley Resource Development, which held a previous lease.
Kangangunde's rare earths deposit has been prospected since the 1950s, and Lynas acquired the deposit on March 7. In a September presentation, it said that the site had an inferred resource of 107,000 tonnes of rare earth oxides with an average concentration of 4.24 per cent in their ores, and that it was drilling the site to improve the understanding and size of the resource estimate.
The site is particularly low in thorium, a radioactive by-product with no significant commercial uses that is a major headache for rare earth miners.
Lynas would look to feed concentrates from the deposit into its Kuantan processing plant in Malaysia, which is slated to start producing rare earths from the company's Mount Weld deposit in Western Australia by the middle of next year.
Concerns against the thorium wastes that will be generated by the Kuantan plant have become a source of significant political friction in Malaysia, which is yet to grant operating licences to the facility.
Subscribe to our Youtube Channel: