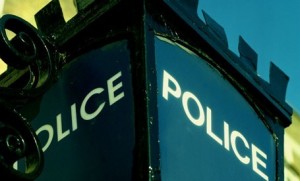 Police are alleged to have taken advantage of the judiciary strike which has resulted in courts being closed for now over two months to demand money from relatives of suspects to obtain bail.
A source who opted for anonymity said some police officers in Limbe asked him to pay K20,000 to get his brother who was arrested early this month out on bail.
The source said he failed to raise the money because it was too much and was afraid there may be some implications if the matter is revealed.
"Some police officers told me that if I want my relative out I should pay K15,000 deposit and then K5,000 once he is released. There were a number of them when this was said to me.
"They even challenged that they are now in control since the courts are closed and if I wanted I can report anywhere but my brother will not come out," the source said.
Police Public Relations Officer David Chingwalu conceded that the Judiciary strike is affecting prosecution of some serious cases like robbery and murder but distanced the police from any alleged corrupt practices.
"What we are saying is that we arrest people and it ends in courts because it is the court that is mandated to grant bail. Yes, there is a problem since some suspects are being kept too long but we cannot release them because we are not the courts.
"The Police Act allows us to grant bail on minor cases. We all know police bail is free and any officer must not demand money from anybody," he said.
He warned that officers who are soliciting money would be arrested together with those who are willing to pay the money.
"Such police officers must know they are committing a crime, so are those who are paying. Such practices must be reported to officers-in-charge. As police we have always maintained that police bail is free," Chingwalu said.
On March 9, the Anti-Corruption Bureau has arrested a police officer Pilirani Khwelewele of Blantyre Police Station for soliciting K10,000 in order for him not to lock up a 'suspect'.
Subscribe to our Youtube Channel: