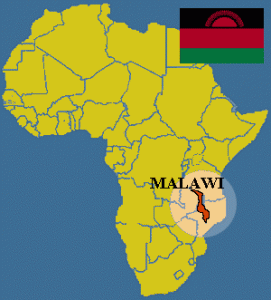 NEWLY sworn-in Malawian president Joyce Banda has called for the restoration and strengthening of relations between Zambia and her country.
Ms Banda said this yesterday in Lilongwe at a Press conference at which she gave an update on the funeral and burial arrangements of that country's late leader Bingu Wa Mutharika who died on Saturday.
According to a statement released by First Secretary for Press at the Zambian High Commission in Malawi Chansa Kabwela, President Banda told journalists that she had a lengthy telephone conversation with Zambia's President Michael Sata on Monday where they talked about the two countries' relations.
She said that as much as the relations between Zambia and Malawi were not severed per se, it was important for the two nations to cooperate because of proximity and historical ties.
"I also spoke with President Sata of Zambia. He offered his condolences to the bereaved family and the people of Malawi. We both committed ourselves to the restoration of cordial diplomatic relations between our two governments," she said.
She had dispatched Malawi's Health Minister Jean Kalilani to South Africa to oversee the process of bringing the body of Dr Wa Mutharika to Malawi and the details of the burial arrangements would be announced to the public as soon as the ministerial committee finalised its work.
She assured that the government was working with a two-pronged approach focused on giving Dr Mutharika a dignified burial.
The remains of President Wa Mutharika were expected in Malawi on Thursday. The Malawian government announced that president Wa Mutharika died of a cardiac arrest last Saturday after having been taken ill to Kamuzu Central Hospital in Lilongwe on April 5.
President Banda said she had also held discussions with Britain, the European Union (EU), US Secretary of State Hillary Clinton and Millennium Challenge Corporation (MCC) chief executive officer Daniel Yohannes regarding Malawi's diplomatic relations over the withheld funding.
During the same year, the International Monetary Fund (IMF) announced that its programme with Malawi went off-track as the government failed to review a US$79.4 million credit facility meant to cushion the chronic foreign exchange shortages.
The IMF noted that the Malawian Kwacha was over-valued and the main cause of the imbalance was in the foreign exchange.
Malawi also expelled Britain's envoy Fergus Cochrane-Dyet over a leaked diplomatic cable and Britian retaliated by expelling Malawi's envoy to the country.
(Visited 32 times, 1 visits today)