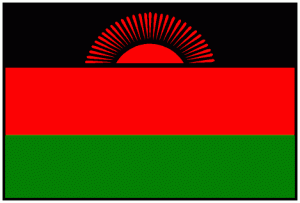 Mkango Resources Limited (TSX VENTURE:MKA) ("Corporation" or "Mkango") congratulates Her Excellency the State President Madam Joyce H. N Banda on becoming the Republic of Malawi's new State President following a peaceful, constitutional and democratic transfer of power, following the recent passing away of His Excellency the State President Dr Bingu wa Mutharika. We send our sympathy and condolences to the Family of the Late State President Dr Bingu wa Mutharika and to the Government and people of the Republic of Malawi.
Mkango pledges its full support to Her Excellency the State President Madam Joyce H.N Banda and the Government of the Republic of Malawi. Her Excellency the State President Madam Joyce H.N Banda gained international recognition when she founded the Malawian National Association of Business Women, a group that assists small-scale traders and also The Joyce Banda Foundation, a charity that assists Malawian children and orphans through education. In 1997 Madam Joyce H.N Banda was awarded, along with former Mozambican President Joachim Chissano, the USA – based Hunger Project's – Africa Prize for Leadership for the Sustainable End of Hunger.
Mkango Resources Limited continues to progress the exploration at the Songwe Hill Rare Earth project and at the Tambani licence which as well as REE's has potential for Zircon, Uranium, Niobium and Corundum.
Mkango Resources Ltd.
Mkango's primary business is the exploration for rare earth elements and associated minerals in the Republic of Malawi. It holds, through its wholly owned subsidiary Lancaster, a 100% interest in two exclusive prospecting licenses covering a combined area of 1,751 km² in southern Malawi. The main exploration target is the Songwe Hill rare earth deposit, which features carbonatite hosted rare earth mineralisation and was subject to previous exploration in the late 1980s.
Cautionary Note Regarding Forward-Looking Statements
This news release may contain forward-looking statements relating to the Corporation. Readers are cautioned not to place undue reliance on forward-looking statements, as there can be no assurance that the plans, intentions or expectations upon which they are based will occur. By their nature, forward-looking statements involve numerous assumptions, known and unknown risks and uncertainties, both general and specific, that contribute to the possibility that the predictions, forecasts, projections and other forward-looking statements will not occur, which may cause actual performance and results in future periods to differ materially from any estimates or projections of future performance or results expressed or implied by such forward-looking statements. Such factors and risks include, among others, the interpretation and actual results of current exploration activities; changes in project parameters as plans continue to be refined; future commodity prices; possible variations in grade or recovery rates; failure of equipment or processes to operate as anticipated; labour disputes and other risks of the mining industry; delays in obtaining governmental approvals or financing or in the completion of exploration.
The forward-looking statements contained in this press release are made as of the date of this press release. Except as required by law, the Corporation disclaims any intention and assume no obligation to update or revise any forward-looking statements, whether as a result of new information, future events or otherwise, except as required by applicable securities law. Additionally, the Corporation undertakes no obligation to comment on the expectations of, or statements made, by third parties in respect of the matters discussed above.
The TSX Venture Exchange has neither approved nor disapproved the contents of this press release. Neither the TSX Venture Exchange nor its Regulation Services Provider (as that term is defined in the policies of the TSX Venture Exchange) accepts responsibility for the adequacy or accuracy of this release.
Subscribe to our Youtube Channel: