Nollywood actor Van Vicker, who left the country on Tuesday afternoon through Kamuzu International Airport in Lilongwe after a four day tour of duty, on Sunday donated K500, 000 to the Association of Teaching of English in Malawi (ATEM).
The heartthrob donated the money to the financially crippled association at the Sunbird Capital Hotel Marquee before starring in a Rising Choreos play Well Calculated.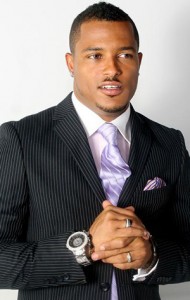 "On behalf of my foundation, Van Vicker Foundation, MultiChoice Malawi, FMB Bank and other partners, I would like to present a cheque of K500,000 to ATEM," said the actor amidst cheers from the jam-packed hall.
He maintained that he is serious about arts hence the contribution.
The actor noted that he is looking forward to even featuring some local actors in his films.
"I am ready to work with artists from Malawi and in a few months you will be hearing that some two or three actors will be flying to Ghana to feature in my movie. I still have four movies to do this year," said Vicker.
Van Vicker, who is also a producer, said he has seen beautiful areas in Malawi and that he hopes he can use scenes for his movies.
"I am not bluffing, this is serious and I will work closely with MultiChoice to make this happen. We need to work together to uplift and promote arts in Africa," he said.
The donation was made through MultiChoice and FMB Bank, who raised funds from the music and theatre shows which were held in the actor's honour.
The donation comes at the right time for the association as it looks ahead to holding its national finals in Lilongwe this month.
ATEM's Chairman Humphreys Magunda was thankful for the donation, explaining that the money will assist them to come up with a good event during the national finals.
ATEM has been instrumental in unearthing talent through its drama contests but has failed to broaden its horizon due to financial problems.
Subscribe to our Youtube Channel: