The budget statement will not be presented this Friday as earlier scheduled as the budget for the year 2012 to 2013 is yet to be finalised though there is only one month remaining before the end of the 2011/12 fiscal year.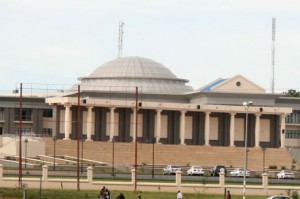 Director of Economic Affairs in the Ministry of Finance Dr. Winford Masanjala says an internal committee preparing the budget is expected to meet to look into proposals that people have been making on what should be included.
Masanjala however was hopeful that the budget will be ready by early June.
"What we'll do now is that after getting all the views from across the country, an internal committee at the ministry will sit to scrutinise the proposals. The proposed budget will then be sent to cabinet for approval," said Masanjala.
For the past two weeks, the Ministry of finance has been conducting pre-budget consultations in all regions of the country.
During the consultation meeting in Lilongwe several stakeholders urged government to reverse some taxes that were introduced in the current zero deficit budget.
Finance Minister Ken Lipenga says the 2012/13 budget will be a recovery plan for Malawi's ailing economy. Last years budget dubbed zero-deficit budget was heavily criticised for being unrealistic and burdening on the poor.
Bingu was Mutharika's death has allowed for changes to be made and govt to plan for a more progressive and pro-poor budget.
The World Bank officials are already in Malawi while the IMF team arrives this week in the southern Africa nation
(Visited 33 times, 1 visits today)