Survival in Malawi has become a balance between the rising cost of living and stagnant wages; a situation experts say may create a horde of disgruntled workers and negatively affect the industry's productive capacity.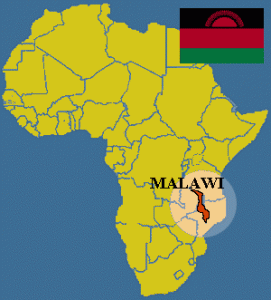 The country has already borne the brunt of, at least, one industrial action, which came in the form of striking judicial officers. The strike started with non-judicial officers before magistrates and judges joined in later in mid-March.
The latest warning on the negative impact of delays to tally workers' perks with current standards of living has come from the Centre for Social Concern (CfSC) which- in its March 2012 report entitled 'Employ a Rights-Based Approach'- warns that the situation may culminate into anxiety bouts.
"That the government and employer institutions ought to review the salaries of their employees to align them with the current cost of living is not an implausible argument. Worldwide, the cost of living is taken as a cardinal determinant of wage review.
Thus, the higher the cost of living, the higher wages are likely to be. If workers spend so much to get the essentials of life, then there is need to pay workers higher salaries to enable them meet up," reads part of the report.
According to the report, the cost of living for low and middle income earners in the four cities of Blantyre, Mzuzu, Lilongwe, and Zomba is now at K71,690. But is was not all gloomy in the month of March as the cost of living for food and essential non-food items either stabilized or declined altogether.
Of the four cities, it is only Mzuzu that registered a continued rise in the cost of living, registering a five percent increase in prices for essential commodities while non-food items remained stable.
Beans, Usipa, sugar and Utaka are said to have pushed the prices up by two percent, five percent, and 17 percent, respectively.
But, while acknowledging the economic impact of wage increases on employers coffers, CfSC notes that the current situation cannot be left as it is either.
"The unprecedented spike in the cost of living that people are struggling to keep their souls and bodies together- a situation which even compromises their commitment to work because they are in a perpetual state of anxiety- wondering where their next meal will come from. It's a situation that calls for a give-and-take approach," reads the report.
Asked to elaborate on the report, SfSC's Social Conditions Research Programme officer, Alex Nkosi, backed his organisation's failure to propose a workable wage offer for low and middle income earners.
"It is difficult for us to come up with a general figure. For example, the K71, 690 cost of living figure we have come up with applies only to low and middle income earners; it does not include high income earners. The most important thing is for the government to recognize that it must move progressively towards meeting the basic needs of the citizenry," Nkosi said.
Apart from CfSC, The Civil Service Trade Union (CSTU) has also called for a review of the working conditions for civil servants.
"Life in Malawi has become very unbearable in the civil service. All I can say is to ask government officials to meet union leaders face-to-face. President Goodluck Jonathan (of Nigeria) did this and (it) worked.
"I will not be surprised to see a worse industrial action in Malawi, which will paralyse the nation. The economy will be paralysed even more. Disparities of salaries remain a thing that is uncalled for. We are all paid though treasury from the monies approved by parliamement. But it seems that some people are more important than others," Eliah Kamphinda, president of CSTU, said.
Kamphinda added: "We have always maintained that, as a signatory, Malawi must abide to ILO statues which promote 'equal pay for job of equal value'. Why should graduates receive different salaries at entry point or grade in the same government system? Why should people receive different salaries whilst they are all at the same grade? Shame!"
He said Malawi needs to establish a remuneration board.
Meanwhile Civil servants are vying for 67 percent salary increase. The union has since given government seven days (from Friday last week) to play game or face nation wide strikes.
The private sector is, on the other hand, also pressing for wage increases. In November last year, the Malawi Congress of Trade Unions (MCTU) suggested that the country should abandon its 'minimum' wage for a 'living' wage to enable workers meet their monthly basic needs.
The suggestion, which came ahead of the Ministry of Labour, MCTU, and Employers Association of Malawi's (Ecam) Tripartite Meeting on December 7, raised hopes that workers' salaries would be linked to the cost of living.
MCTU president, Luther Mambala, said a 'living wage' would consider issues such as devaluation and inflation.
But Ecam president, Odridge Khunga, said that unnecessary wage increases could affect employer's economic status, and lead to job losses.
(Visited 32 times, 1 visits today)