Big Brother Africa (BBA) Stargame rolled on with a triple eviction as the pair from Botswana – Eve and Edith as well as Ghana's Mildred were booted out of the Big Brother house – Downville.
Meanwhile, Malawi's representative Wati has been trying to find answers as to what Africa needs to vote for a person.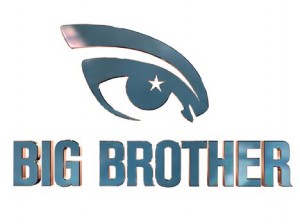 The 22 year old who entered the house with his cousin Nafe, said during the launch that he would want to make history and win the prize money for Malawi.
Malawi is yet to win Big Brother game having failed to do so with the previous housemates. Wati says he wants to go far and is seeking solutions as to what it takes for the African continent to vote for a housemate. He discussed the issue with Kenya's Alex.
Unlike Nafe, Wati has been tipped by some of the housemates who have been evicted in the Downville House, including Tanzania's Julio and Zimbabwe's Teclar, that he has potential to go far in the game.
In another development, Angola's pair of Seydou and Esperanca has left the house having announced the news on Thursday.
Esperanca did the same last time, saying she wanted to leave but Biggie told her that by doing so, it meant they would leave as a pair.
After a careful thought she decided to stay and continue with the game but on Thursday, she came back saying she was now ready to leave.
The Angolan pair eventually decided to leave the show. Though Seydou was not keen on leaving, Esperanca was adamant that she wanted to leave as soon as possible.
"I feel sorry for my partner and I wish things would be different. I'm stressed out, depressed and I am not going to put my health in danger," Esperanca explained.
An evidently furious Seydou expressed how unfair Esperanca was and threatened that "It will be chaos out there," as he walked out of the diary room.
His recently acquired love interest, Zambia's Talia, was inconsolable as Seydou said his goodbyes. She too couldn't stop cursing at Esperanca.
Recently, Nigeria's pair of Chris and Ola also left the house on medical grounds, leaving only one representative Goldie in the Upville house.
Meanwhile, South Africa's Barbz has become the first Upville member to win the Head of House title twice. An unsurprised Barbz purred "I knew it," after Big Brother made the announcement. In Downville it was Kenya's Malonza who took the title.
Subscribe to our Youtube Channel: