WHEN the owner of the scrapyard left to go the bank, eight thugs were waiting for him, ready to rob him of the cash from his business . . .
But the thugs didn't know cops had received a tip-off and were waiting for them – and a bloody shoot-out broke out.
WHEN THE BULLETS FINALLY STOPPED, THREE THUGS AND ONE COP LAY DEAD!
Four thugs were arrested after the shoot-out.
The whereabouts of the eighth man is still not known.
The cop (31) who gave his life in the pursuit of law and order was a warrant officer from the Crime Intelligence Unit.
Four other suspects were arrested after the shoot-out in Wadeville, Ekurhuleni. No members of the public were injured.
The shoot-out took place yesterday in Davidson Road during the attempted robbery.
At this stage there is no indication that it may have been an inside job, although it appears the thugs knew the owner was on the way to the bank to deposit money.
Gauteng police spokeswoman Lieutentant-Colonel Katlego Mogale said the cops from the National Intelligence Unit acted on a tip-off about a robbery about to take place.
Ekurhuleni Metro cops, the Gauteng transit team and the Ekurhuleni K9 unit were called to provide back-up.
Mogale said the thugs were driving three vehicles, including a Ford Bantam bakkie, a Toyota Corolla and a Nissan Hardbody.
"The four men who were arrested face charges of murder, attempted murder, attempted armed robbery and possession of unlicenced firearms," she said.
>>> COURTESY OF SA'S THE SUN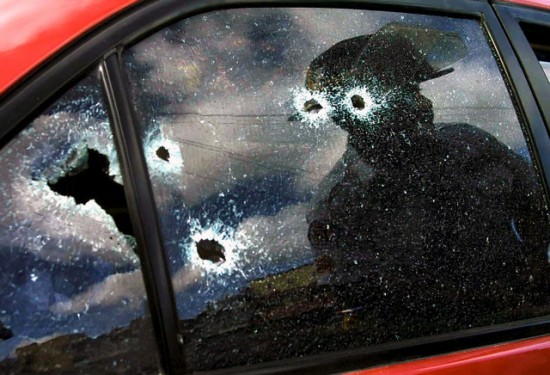 Subscribe to our Youtube Channel: