A heartless man has left many people in serious shock after he reportedly murdered his own wife for not allowing him to marry a second wife.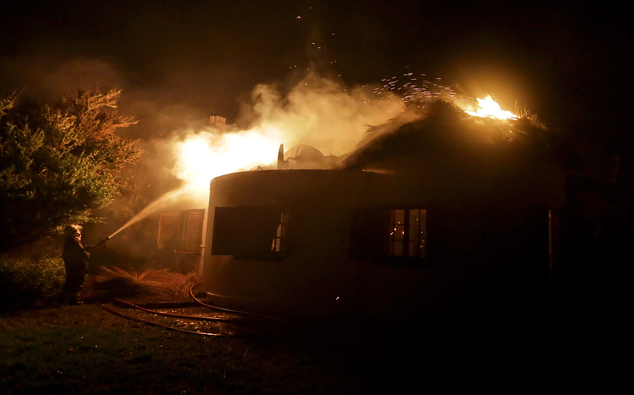 Man from Pakistan has brutally murdered his own wife by setting her on fire for not permitting him to marry a second wife in Tank, Khyber-Pakhtunkhwa area of the country on Tuesday.
According to information by Express Tribune, the brutal incident was not reported until 20 days when the victim succumbed to her wounds at the Christian Hospital today.
The police, however, claimed that they were not aware of the incident occurred in Garah Akoro Khan Village.
Muhammad Khan, father of the deceased, said his daughter had been married by force to Faiz Mohammad, the accused, when she was 17 years of age.
Khan also said Mohammad wanted to marry a second wife. "This led to marital issues between the two which erupted when he sprinkled petrol over my daughter and set her ablaze," he added.
The victim's father went on to say that the accused tried to cover up the incident by claiming that his wife had burnt herself.
Police have arrested the accused after an FIR registered by the victim's father who also urged the government to investigate the murder and take strict against the accused.
(Visited 2 times, 1 visits today)
Subscribe to our Youtube Channel :
Follow our Instagram