Lilongwe police spokesperson Kingsley Dandaula has confirmed the arrest of two Chinese nationals and two Malawians for being in possession of ivory worth K31 million.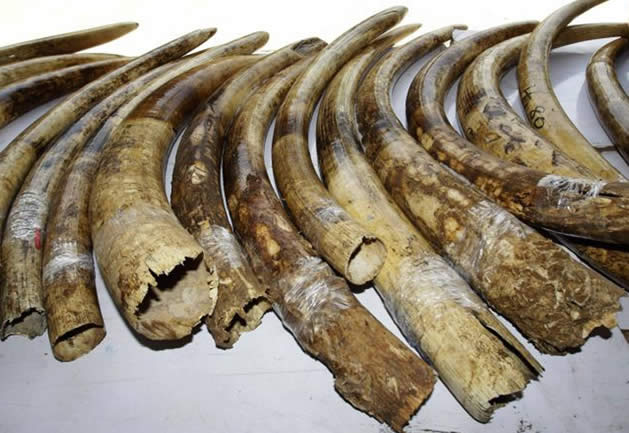 The spokesperson identified the suspects as Tsogolani Samson, Paul Mangwe and the two Chinese suspects as Zyang Huang and Li Hao Yuan.
Reports say the two Malawian suspects had planned to sell the ivory to the Chinese buyers. Some people got to know of the plan and alerted the police about it.
In response, police followed the issue until the suspects were arrested in area 3, Lilongwe.
It was discovered that the ten pieces of ivory they were found with had weighed 21.54 kilograms which is worth K31 million.
They are currently in police custody waiting to answer the charges of being found with protected species contrary to section 8191) and 90 of the Malawi National Parks and Wildlife Act.
(Visited 29 times, 1 visits today)
Subscribe to our Youtube Channel :
Follow Us on Instagram