Police in Zomba are keeping in custody Ricks Kameza aged 30 for fatally stabbing his 25-year-old wife identified as Brenda Kapyola.
According to police, the incident happened on Wednesday around 2300hrs at Sitima village in the area of traditional authority Mlumbe in Zomba.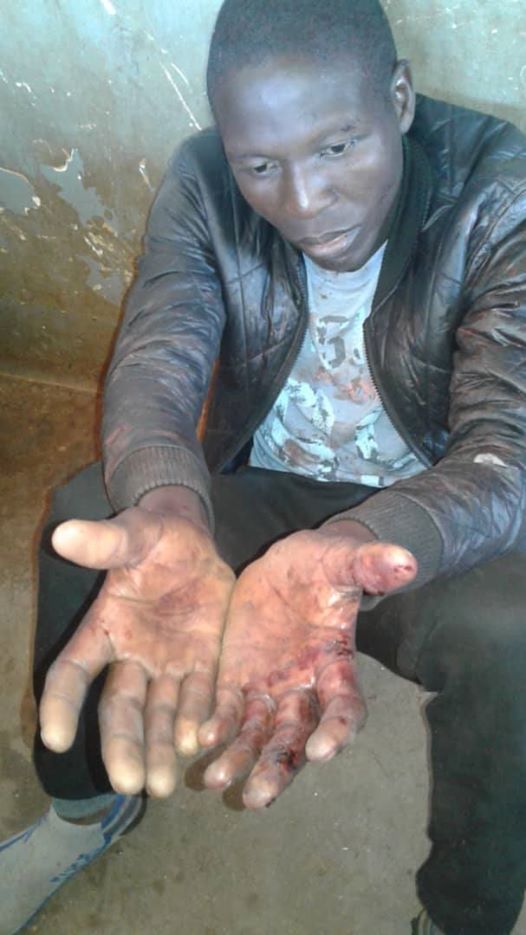 Facts of the matter are that, the couple has been married for almost 5years and blessed with a daughter named Sandra Kameza aged 4.
The husband works in South Africa and whilst there he was told that his wife had extra marital affairs.
He came back home in June 2018 in order to iron out the issue.
Both were residing in Chilimba, Blantyre.
Due to disagreements arose due to the issue, they came home August and cohabited in the house of the wife's parents.
The matter was put on table for marriage Councillors to solve but failed because a knife was found hidden under the pillow of the wife.
When asked about the knife, the man said openly that it will be used on his wife – which aggravated any chances of reconciliation.
The husband walked out of the house on 3rd September 2018 but came days later to collect his passport and beg for forgiveness which the wife denied.
On 16th September, the wife lodged complaint at Thondwe Police with victim support unit.
On 17-18 September matter was resolved to the wish of the wife who opted for divorce but the husband was adamant.
Then on 19th September the husband came during the night and climbed a fence, break one of the windows and enter the house where he found his wife and hacked her with a panga knife.
She sustained multiple injuries and cried for help.
Well-wishers came to her rescue and the husband ran away before he surrendered himself to Police.
The victim was taken to Thondwe Health Centre where she was further referred to Zomba Central Hospital to further treatment and was admitted.
The suspect is expected to appear in court soon to answer charges of unlawfully wounding.
(Visited 20 times, 1 visits today)
Subscribe to our Youtube Channel :
Follow Us on Instagram