Self-acclaimed friends of Professor Arthur Peter Mutharika on Tuesday donated assorted I terms to a 35 year old woman who gave birth to quadruplets at Salima District Hospital.
The woman identified as Joyce Banda gave birth to four babies who are all boys on Saturday night and were born with low weight of 1,400gms, 1,200gms, 1,200gms and 1,000 gms.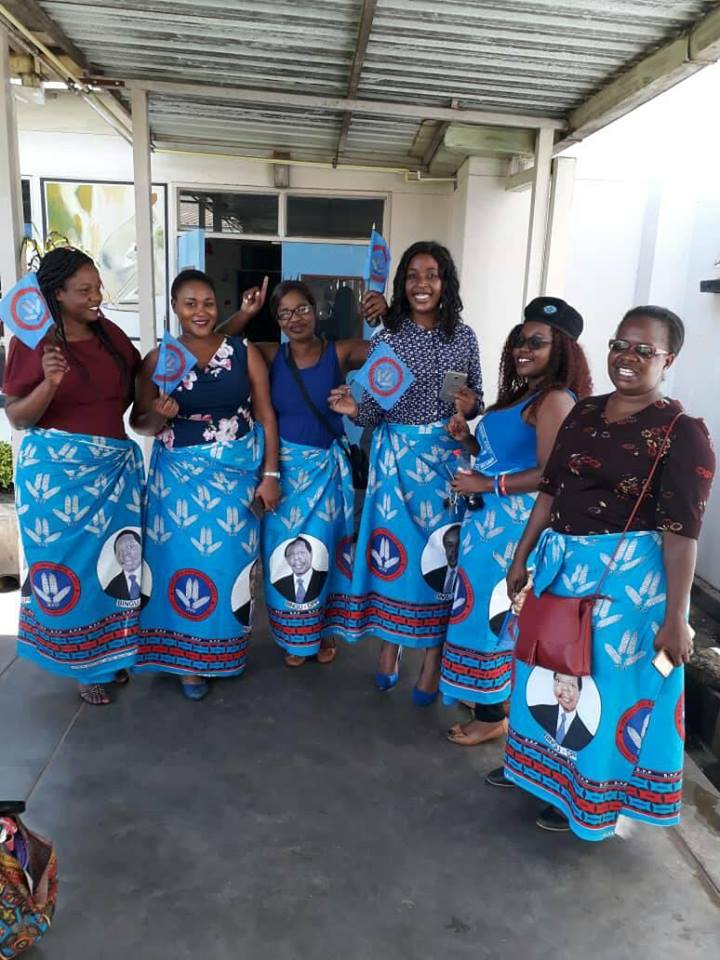 Friends of APM on Tuesday stormed Kamuzu Central Hospital where she was referred to and donated assorted items and some cash.
"Our President Professor Arthur Peter Mutharika has been always teaching us to help those in the need and we felt it necessary to donate to the woman and we believe that the donation will help her in taking care of her children" Narrated one of the group leaders.
In her part Banda hailed the grouping for the kind gesture.
"I ask God to continue helping you because you are the first people to answer my call,'ÄĚ said Banda.

Banda who is married to Geoffrey Milanzi, said that this is not her first time to give birth to more than one as she gave birth to a set of twin babies in her previous delivery.
'ÄúAs a person who relies on farming, I have had problems raising that set of twins, in terms of dividing time to work at the garden and to look after the children and I am sure I will have the same challenge,'ÄĚ she explained.
Banda hails from Matumba Village in the area of Senior Chief Khombedza in Salima District.
(Visited 6 times, 1 visits today)
Subscribe to our Youtube Channel :
Follow Us on Instagram