Hounarable Kennedy Kachingwe, a member of parliament for Blantyre South West, of Democratic Development party (DPP) has kick-started the construction of countless boreholes across the constituency to help curb water challenges in the area.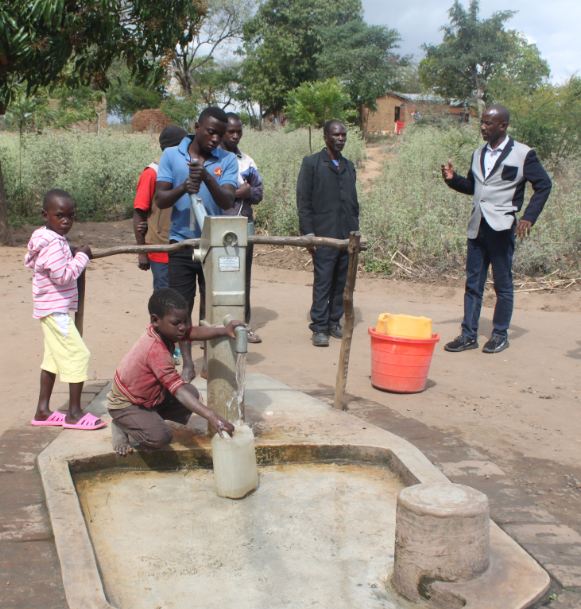 The construction is done under the borehole fund; each constituency receives a fixed allocation in national budget, currently at mk12 million per year. The initiative is to provide clean water and also salvage the problem of water scarcity in the country.
In an interview, Mp, Kennedy Kachingwe said the intervention is in line with his 'ÄúBlantyre South West Constituency initiative'ÄĚ aimed at undertaking development projects that would help to improve the living standards of constituents.
He said the scarcity of water has been a major problem that inhabitants used to face, hence the gesture. However, Kachingwe faulted the topography of constituency as it also retards the development.
"Many areas of Blantyre South West constituency is mountainous where its population is dispersed, make it difficult for everybody to have access borehole. Worse still, some of these areas, constructors fear for loss their machineries, so they refuse to go such places. Nevertheless, we will work hard for everybody has access to clean water, "he said.
The group village Nakumba expressed gratitude to the MP for newly constructed borehole in her area.
'ÄúWe are happy to have this borehole in our community and we appeal for more. We used to drink dirty water and our children used to go bathing in over -polluted rivers. That was why deadly diarrheal related diseases were common here'Äô'ÄĚ she said.
The chair of Area Development Committee (ADC) of Soche ward Edwin Kanda concurred with group village Nakumba, said the boreholes would be of great help to beneficiaries, adding they would have easy access to potable water.
"With this new pandemic, the water projects will encourage the beneficiaries to find it easier to follow covid- 19 prevention measures .As it stands access to clean water is essential, "said Kanda.
With borehole fund allocation of 2020-2021 budget, Kachingwe has constructed five boreholes in his constituency, particularly in Nakumba, Mbame, Kanyola, Chepuka and Mboola villages.
Kachingwe is not limited to the provision of potable water to people but also other developments that would transform the livelihoods of residents.
He has also constructed maternity wind , under-five clinic, police units, bridges, Admarc, and Mpapa Secondary School (under construction).
(Visited 97 times, 1 visits today)
Subscribe to our Youtube Channel :
Follow Us on Instagram