Malawi Congress Party (MCP) aspiring Member of Parliament for Blantyre City South Lunzu Constituency Alex Chimwala on Saturday launched the Mk 1 million under 14 youth football league dubbed "Alex Chimwala under-14 youth league" with a call on youths in the country to desist from immoral behavours.
The launch of the youth league took place at Namilango Primary School Ground in Machinjiri Township in the commercial capital Blantyre.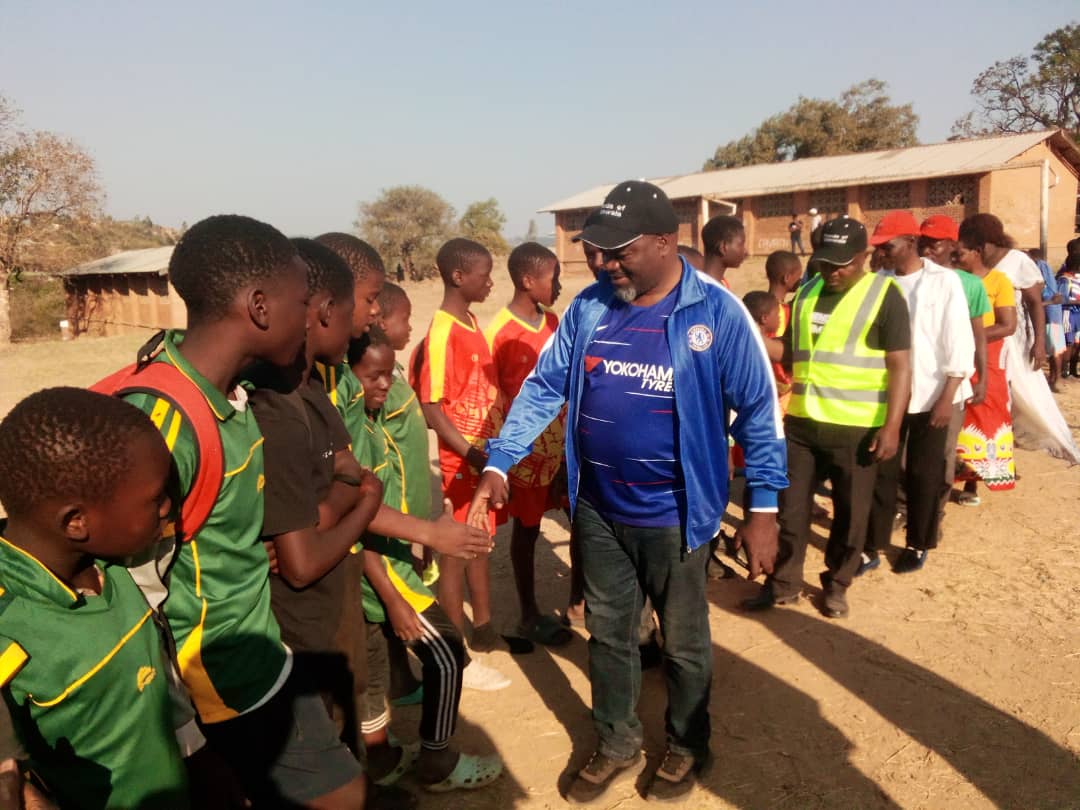 The launch saw the presence 'Friends of Alex Chimwala', a grouping which is there with aim of supporting the elderly, Cyclone Freddy victims and other needy people around Machinjiri area.
The event started with marching from area 5 to Namilango Primary School Ground and all the 9 teams that are taking part in the tournament namely; Machinjiri All Stars, Black Rangers, Sporting Field, Jaspar Academy, Central Dianamos, OM Mlumikizi, Scolars FC, Tigers Fc and Divine FC took part.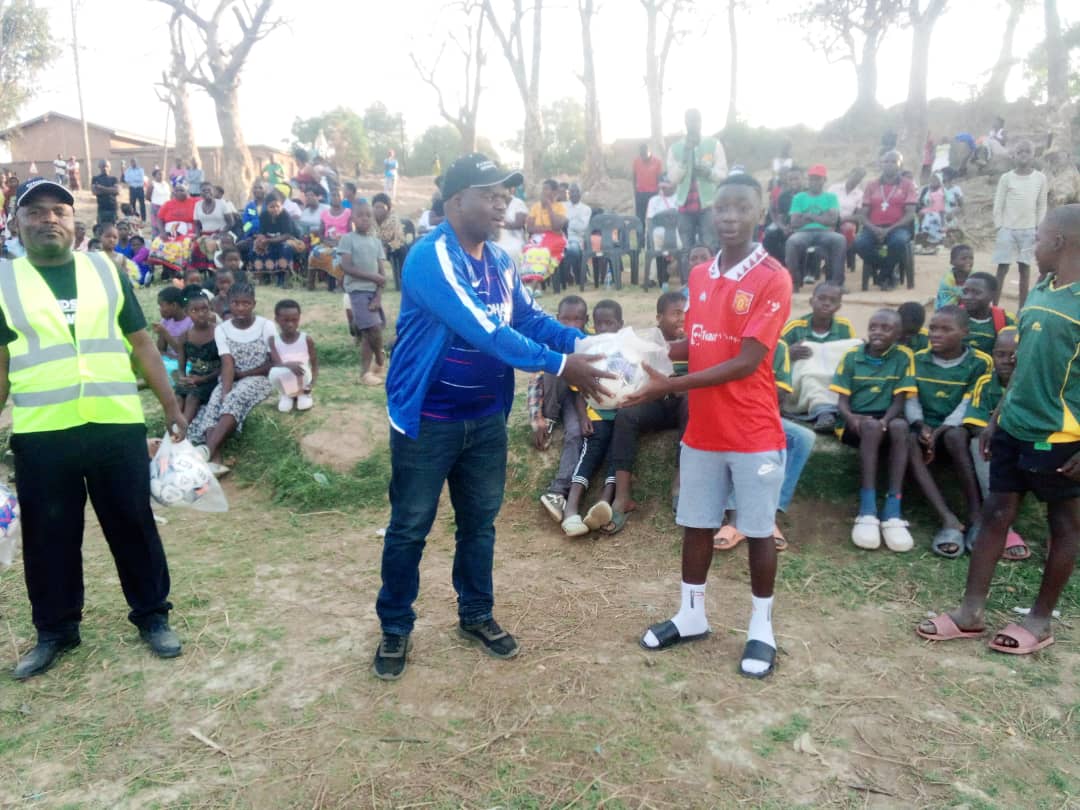 The launch was spiced up by a football match between Sporting Field and Jaspar academy which ended in favour of Sporting Field.
Speaking in an interview with the press Chimwala said he was delighted to see his dream and vision of giving back the little he has to his community bearing fruits.
Chimwala said the youth league will help in curbing some immoral behavours among the youths in the area.
"We are here today to launch the Alex Chimwala under 14 youth league. We have earmarked the youths under the age of 14 to involve themselves in this tournament during this holiday period. Many youths in Machinjiri Township are watching bad movies and some are indulging themselves in immoral behavious so because of this i thought it wise to come up with this youth league as one way of curbing this malpractice among our youths," said Chimwala while smiling.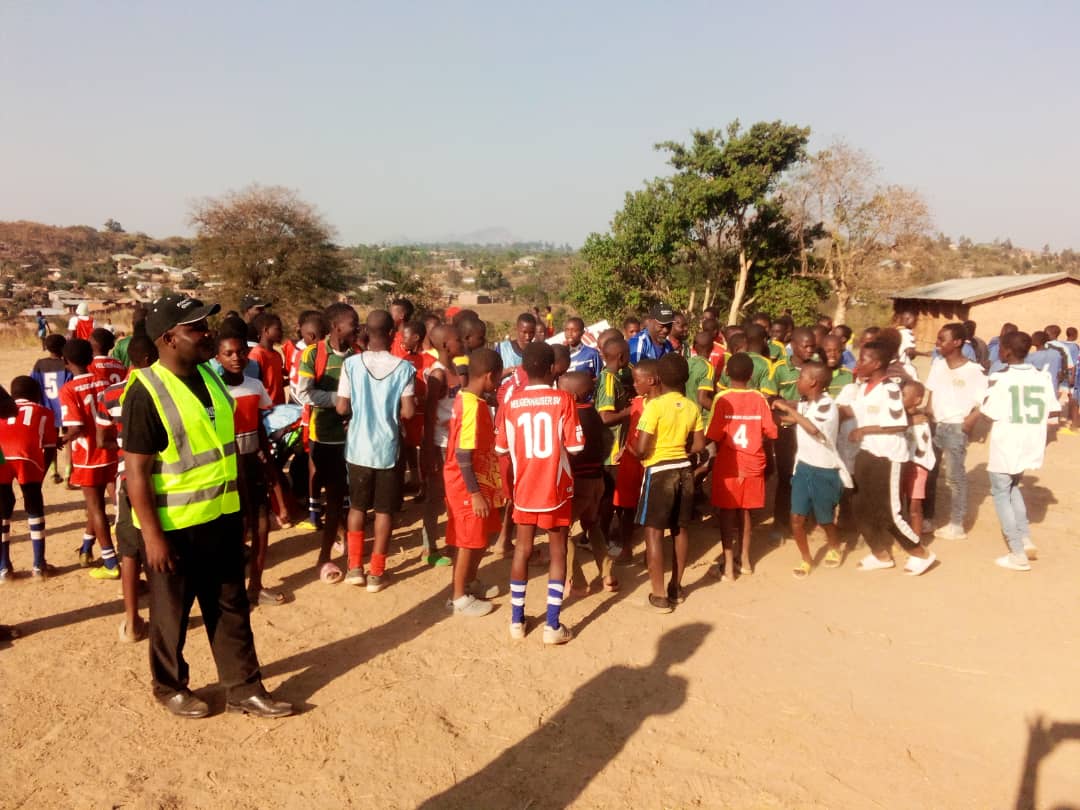 He then appealed to the Tonse Alliance government of President Dr. Lazarus Chakwera to consider constructing a youth centre in the area, saying the youth centre will help the youths to be busy all the times hence reducing crime rate among them.
Chimwala also promised to come up with youth netball league to the tune of MK500,000.00.
On his part, Machinjiri Youth Football League Chairman Mayamiko Munyonga hailed Chimwala for the MK1 million sponsorship to the youth football in the area.
"It is an honour to receive this sponsorship from Hounorable Alex Chimwala and I promise him that the youth league will be managed professionally. I will also make sure that every coin is accounted for," said Munyonga.
He also promised to route-out age cheating in the youth league.
"We will demand birth certificate for each and every player registered for tournament to curb the challenge of registering over aged players as is the case with other tournaments," added Munyonga.
Alex Chimwal under-14 youth football league will be played from the month of August to December this year and the winner will go away with MK250,000.00.
Subscribe to our Youtube Channel: