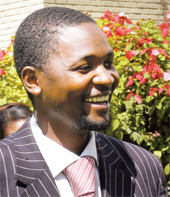 (Malawi Democrat) -The merger of Malawi Broadcasting Corporation (MBC)-Television Malawi that saw over 300 people losing their jobs was projected to cost the taxpayer around K1.6 billion (about $9.6 million), according to a report in The Nation citing merger documents.
Quoting one document titled 'Strategy for Rationalisation of Staff cost and other Liabilities for MBC', the paper report that direct costs of the merger—payment to the pension fund, retirement and retrenchment benefits payouts as well as staff redeployment expenses—were budgeted at K659 million (about $3.9 million).
MBC asked government to waiver all tax-related debts pegged at about K949 million (about $5.7 million).
The tax-waiver and staff-related costs sum up to the K1.6 billion that taxpayers were expected to foot to consummate the marriage.
However, according to the plan, taxpayers were spared the burden of paying creditors who MBC owed K567 million (about $3.4 million), thanks to the agreement that the new MBC should take over these liabilities, The Nation reported.
"It is recommended that government should consider to grant waiver for all tax-related debts in view of the fact that taxes are payable to government that has been requested to bail out MBC. For the other creditors, the new MBC should take over the debts and consider negotiating for a repayment period," reads the document in part.
It was not confirmed if the tax waiver was granted.
The High Court has since stopped the merger pending judicial review after 150 fired employees obtained an injunction to contest the right to fair labour practices over their relocation to various government ministries occasioning demotions and/or salary deductions.
Subscribe to our Youtube Channel: