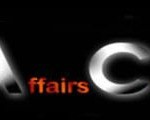 Despite government's schemes to block the much publicised March 14 meeting convened by the Public Affairs Committee (Pac), the body says the meeting will proceed as planned.
The meeting, which the government has consistently claimed aims at finding ways to change the current regime, will now be held at Limbe Cathedral instead of Mount Soche Hotel where it was initially scheduled.
Pac Executive Director Robert Phiri confirmed on Sunday the meeting will still go on only that the venue had been shifted after Sunbird Mount Soche Hotel cancelled Pac's booking after the government arm-twisted it.
"I can confirm the meeting will still take place on the same dates (March 14 and 15) but the venue will now be Limbe Cathedral. People should not think the meeting has failed, it is still on," Phiri said.
Meanwhile, Pac has released a programme for the meeting, themed 'Time to reclaim our destiny: seeking redress to political and economic challenges', which includes a presentation on the current political situation in Malawi by Blessings Chinsinga, economic situation in Malawi by Mathews Chikaonda and constitutional gaps and opportunities in the in the current political system.
PAC is currently undertaking a programme tilted: Consolidating Democracy, Good Governance, Human Rights and Rule of Law in Malawi.
Subscribe to our Youtube Channel: