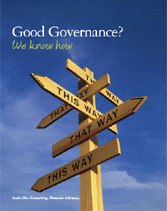 U.S. aid agency that rewards good governance has suspended $350 million worth of assistance to Malawi.
The Millennium Challenge Corp. says the investment would have provided almost $2 billion in net income for Malawi's predominately impoverished people. But it says Malawi's government hasn't allowed citizens to assemble and speak freely.
Critics accuse Malawi's President Bingu wa Mutharika of authoritarianism and human rights abuses. Police killed 19 people last year when demonstrations degenerated into looting.
The agency also criticized Malawi for inviting Sudan's President Omar al-Bashir to a trade summit despite an international warrant for his arrest for alleged crimes against humanity.
The agency has approved $354.8 million in aid to Zambia. It praised Zambia's commitment to democratic governance, rule of law and free and fair elections.
(Visited 39 times, 1 visits today)