The sitting plan in Parliament on the opening of the budget sitting on Friday has indicated that the Joyce Banda government will not be short of numbers should it require a two thirds vote in Parliament.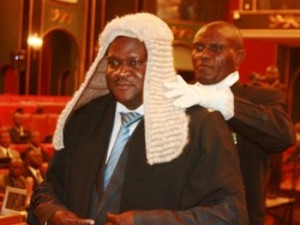 The 105 MPs on the government side include 14 UDF MPs among them two ministers after the party decided to align itself to government.
But the opposition side has also been beefed up with 55 DPP MPs who have maintained their alliance with the party, which was on the government side at the last Parliament sitting in February.
DPP deputy chief whip Simon Vuwa Kaunda said while the party did not choose to be in opposition, they would make do with the situation and would not oppose government policies just because they are in opposition.
About 103 MPs are sitting on the government side among them former ministers in the Bingu wa Mutharika government Nasreen Pillane, Lucius Kanyumba and Cornelius Mwalwanda.
Some surprising defectors to PP from DPP include former Minister of Foreign Affairs Etta Banda, former deputy minister of lands Billy Kaunda and former minister of youth Charles Mchacha.
The PP in Parliament has gained MPs from across the country, the Eastern region has contributed UDF MPs, the Central region former DPP MPs and the North MPs from the DPP such as Bofomo Nyirenda, Paul Shaba and Rabson Shaba.
Some of the MPs only knew of their new seats upon arrival at the entrance to the chamber as most were seen lining up to glance at the sitting plan board.
While several of the women on the government side were dressed in orange suits and the male MPs had orange pocket lapels, DPP MPs were all in black including women MPs.
(Visited 15 times, 1 visits today)