In a bid to end illegal fishing, the department of fisheries has confiscated over 58 kilos of baby chambo from Nkhotakota market following a patrol conducted by the fisheries enforcement section.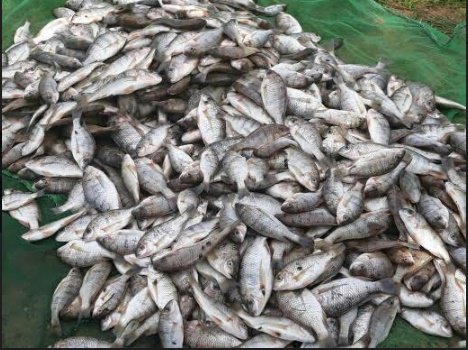 Rodgers Makwinja who is Nkhotakota District Fisheries Officer said illegal fishing in the district is putting Chambo species under serious threat of extinction.
He told Malawi news Agency that most fishermen are used to catch Chambo fishes before they mature for consumption.
"Chambo fish is also at the verge of extinction due to massive destruction of bleeding and nursery sites. Not only that, but water quality degradation due to heavy siltation caused by poor cultivation methods which is experienced in the upland is also causing a serious threat to chambo`s life in Lake Malawi, "said Makwinja.
Revelations show that in the past years Chambo was contributing 70 percent of the total catch but the percentage has been reduced to 5 percent now.
To end these wrong practices, Makwinja said the department of fisheries has now partnered with Ripple Africa to regulate the bleeding and flow of fish in the country.
Meanwhile, the confiscated Chambo was donated to Nkhotakota District Hospital.
(Visited 43 times, 1 visits today)