Another picture of a drunken Malawi police officer in his respective uniform has surfaced on social media.
According to reports circulating on social media, the picture is said to have been captured in Balaka district thereby creating no doubts that the undisciplined officer is one of the staffs at Balaka Police station.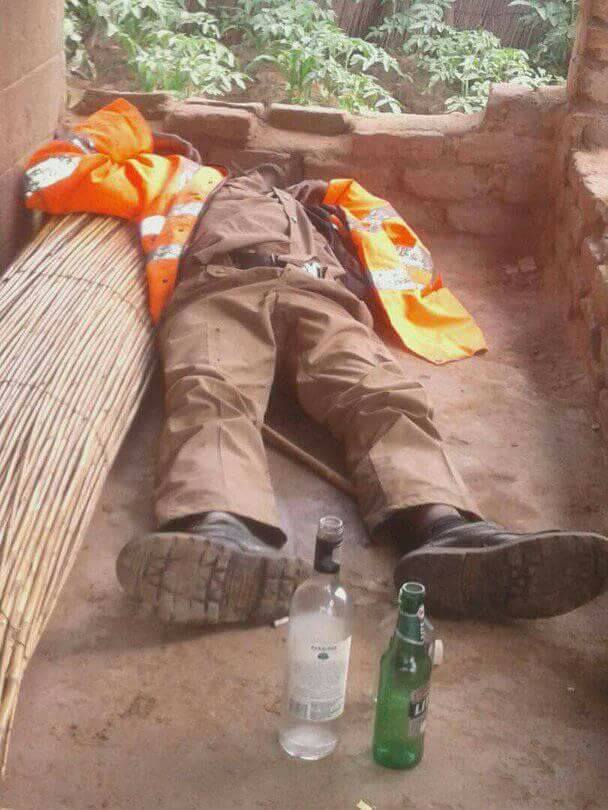 In the picture, the unidentified officer is seen lying on the dusty floor on the veranda of unfinished village house. His police stick can be seen in-between his legs as well as 2 empty bottles supposedly where the Kachasu beer was served in.
However, this is not strange news as incidents like these have been previously witnessed.
In June last year, another drunken police officer was captured demeaning the national anthem in the video that caused controversy on social media.
Also a group of police officers were fired last year after they were photographed taking Chibuku beer with a woman suspected to have been a sex worker.
For so long, People have questioned how the recruitment exercise is conducted, saying most of the people who are roped in the Malawi Police Service lacks moral grounds.
(Visited 146 times, 1 visits today)
Subscribe to our Youtube Channel :
Follow Us on Instagram