Moçambique plane came off the runway on landing at Maputo International Airport on Monday, but no injuries resulted among the 26 passengers and four crew, LAM's managing director, João Pó Jorge said.
LAM Mocambique Embraer ERJ-145 (C9-MEH, built 2000) operating on flight #TM165 ran off the end of runway 05 on landing at Maputo Intl Airport (FQMA) ending up in bushes. Strong winds prevailed at the time. All 29 pax+crew escaped unscathed. @AllexandreMZhttps://t.co/Sj0AXQZtVb pic.twitter.com/uiBVaX8BlV

— JACDEC (@JacdecNew) October 1, 2019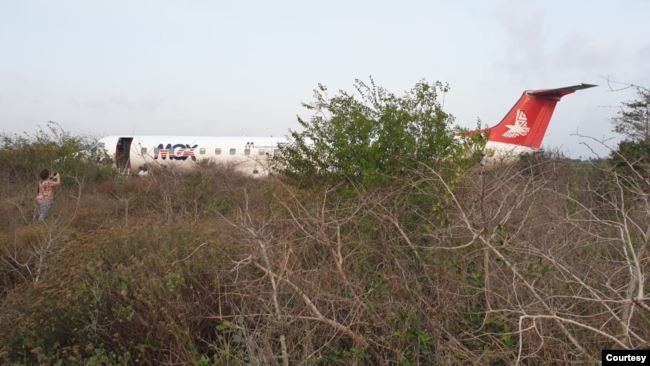 The Embraer 145 operated by MEX-Mozambique Expresso, a subsidiary of national flag carrier LAM, had landed after completing a domestic flight from Nacala, in the north of the country, that included a stop in the city of Beira.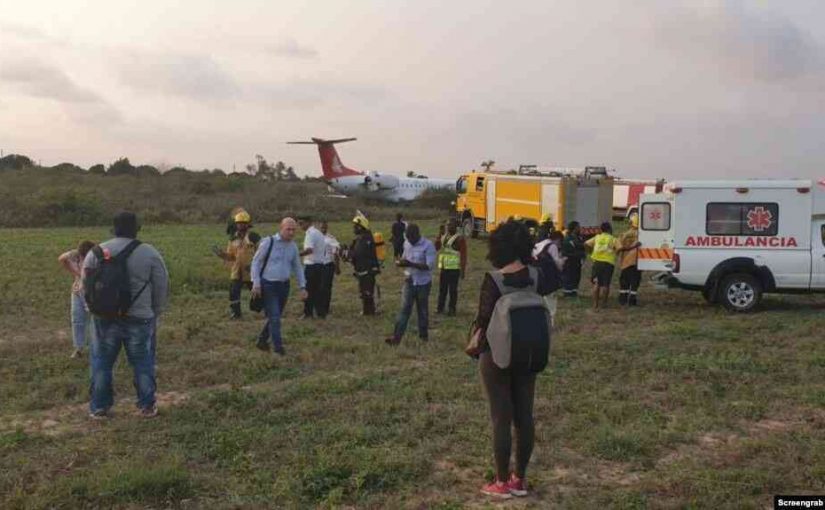 According to Jorge, indications that it came off the runway because of the strong crosswinds at the time of landing, at 4.50 p.m. (3.50 p.m. Lisbon time).
The aircraft ended up on the terrain alongside the runway, eventually coming to a halt in an area of bushes, where airport emergency vehicles rushed to its aid.
Preliminary data point to slight damage to the aircraft, Jorge said.
"There are no wounded," he stressed, adding that "passengers and crew disembarked safely and were transported by bus" to the terminal building.
Operations are continuing normally at Maputo International Airport, he said.
(Visited 24 times, 1 visits today)
Subscribe to our Youtube Channel :
Follow Us on Instagram