Embattled Zambian musician General Kanene and Malawi's Joe Gwaladi are scheduled to perform tonight in Zomba, a show which has angered women rights activists in Malawi.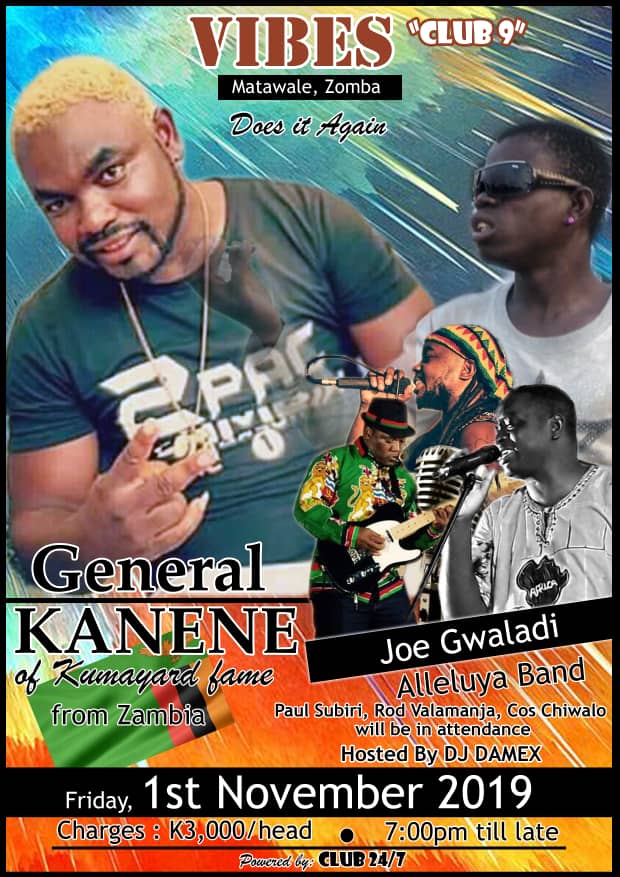 Taking it to social media, Community Worker and 2019 Blantyre City South Member of Parliamentary seat contestant Pemphero Mphande called for many voices against the show.
Mphande tweeted, "General Kanene is coming to Malawi to perform. This guy is a convicted paedophile who was paroled by the Zambian president. No one has shown as much outrage. How would you take R Kelly coming to Malawi to perform? I am disappointed we haven't had enough voices against this."
Echoing Mphande's sentiments, Young Feminists Network Secretary Zaithwa Katherine Milanzi called for the total cancellation of the show.
"We must remember that Zomba is a college town. There are a lot of young women and underaged girls who are not aware of the two artists criminal records. The show needs to be shunned because these men are sexual known predators by law.
Milanzi further condemned the open door policy that has allowed known sexual predators to come into Zomba and perform.
"This doesn't speak much about the stance that we as a community take against acts of sexual violence towards young women and girls hence people need to shun the show or the show needs to be cancelled in it's entirety," Milanzi emphasized.
According to Milanzi, the open door policy needs to be questioned and addressed.
"If the next known sexual offender is allowed to come it's very demoralizing to any survivor of sexual violence. It says that we are not trying to protect young women and girls in our communities. It doesn't say much of how disgusting acts of sexual violence is," she explained.
General Kanene was once convicted for rape before Zambian President Edgar Lungu pardoned him and declared him a champion for GBV.
In 2015, Malawian musician Joe Gwaladi was also arrested and appeared before the court to answer sexual assault charges.
Subscribe to our Youtube Channel: